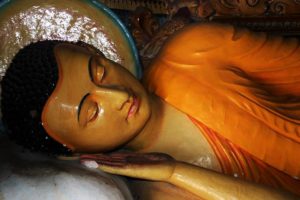 In summer 2017 Tenzin Wangyal Rinpoche offered a series of free Facebook Live teachings, guided meditations, and question-answer sessions on Dream Yoga and hosted several Facebook Live conversations with other experts in the field. Recordings of these broadcasts can be accessed via the links below.
It is said that the practice of dream yoga deepens our awareness during all our experience: the dreams of the night; the dream-like experience of the day; and the bardo experiences after death. Indeed, the practice of dream yoga is a powerful tool of awakening, used for hundreds of years by the great masters of the Tibetan traditions. Unlike in the Western psychological approach to dreams, the ultimate goal of Tibetan dream yoga is the recognition of the nature of mind or enlightenment itself.
More information about dream yoga can be found in Tenzin Wangyal Rinpoche's book The Tibetan Yogas of Dream and Sleep.