A conversation with Dr. Stephen LaBerge, founder of The Lucidity Institute and Author of Lucid Dreaming and Exploring the World of Lucid Dreaming. This is Session 12 of Tenzin Wangyal Rinpoche's series on Dream Yoga: Deepening Your Awareness Night and Day.

Tenzin Wangyal Rinpoche and lucid dreaming expert Stephen LaBerge, Ph.D., explore the scientific findings and practical implications of the practice of lucid dreaming. Stephen LaBerge has extensive personal experience with lucid dreaming—being aware that you are dreaming while you are dreaming. Together with his research team at the Lucidity Institute he has developed highly effective techniques for cultivating lucid dreaming skills, including the use of technological aids. These techniques rely on the fact that you can prime your brain to have lucid dreams using various affirmations and active visualizations, both in the daytime and at the cusp of sleep—similar to the dream yoga practices of Tibetan Bön Buddhism as taught by Tenzin Wangyal Rinpoche. The panelists will discuss both ancient and modern research-based approaches to lucid dreaming.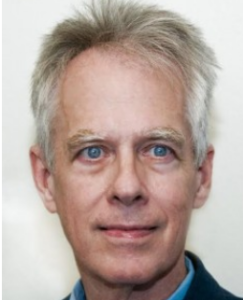 Stephen LaBerge, Ph.D., is a world renowned authority on lucid dreaming. His pioneering studies at Stanford University have brought scientific attention to this potentially illuminating state of consciousness, and his research, and best-selling books, Lucid Dreaming and Exploring the World of Lucid Dreaming, introduced a generation to the experience, and laid the foundation for the flourishing of interest in the topic in the post-Internet age.
Dr. LaBerge's recent research shows how the phenomenon of lucid dreaming sheds light on the nature of consciousness, viewing consciousness as the dream of what happens, with perception and dreaming essentially differing only by the presence or absence of sensory constraints. Through the years his research team has developed effective techniques, including technological aids, for building lucid dreaming skills.
In addition, Stephen has had extensive personal experience with lucid dreaming, having learned to have lucid dreams at will, and among his thousands of lucid dreams are many which have been delightful, inspiring, enlightening, and life-changing. Thus he is an unashamed advocate of lucid dreaming, believing that the world would be a better place if more people developed the art. His interest in the subject embraces science as well as spirituality, and he feels a special kinship with the Tibetan Buddhist tradition of dream yoga.
For more information, see http://www.lucidity.com