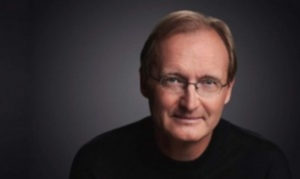 View recording (46 minutes)
A Conversation with Andrew Holecek, author of Dream Yoga: Illuminating Your Life Through Lucid Dreaming and the Tibetan Yogas of Sleep. This is Session 5 of Tenzin Wangyal Rinpoche's series on Dream Yoga: Deepening Your Awareness Night and Day.
Tenzin Wangyal Rinpoche and dream yoga expert, teacher and author Andrew Holecek explore the deepest dimensions of awakened consciousness in a conversation on lucid dreaming, dream yoga, sleep yoga and bardo yoga. These practices help us to awaken not only in the daytime but also at night and after death, offering infinite possibilities for us to benefit physically, psychologically, and spiritually. The panelists will discuss the recommended progression of these practices, and shed light on how lucid dreaming can lead to lucid living and vice versa.
Andrew Holecek has completed the traditional three-year Buddhist meditation retreat and offers seminars internationally on meditation, dream yoga, and the art of dying. He is the author of The Power and the Pain: Transforming Spiritual Hardship into Joy; Preparing to Die: Practical Advice and Spiritual Wisdom from the Tibetan Buddhist Tradition, Meditation in the iGeneration; How to Meditate in a World of Speed and Stress, the audio learning course Dream Yoga; The Tibetan Path of Awakening Through Lucid Dreaming, and most recently, Dream Yoga; Illuminating Your Life Through Lucid Dreaming and the Tibetan Yogas of Sleep. His work has appeared in Parabola, Shambhala Sun, Tricycle, Utne Reader, Buddhadharma Magazine, Light of Consciousness, and many other periodicals. His work joins the knowledge of the West with the wisdom of the East to help us realize our full human potential. Andrew holds degrees in classical music, biology, and a doctorate in dental surgery. He lives in Boulder, Colorado.