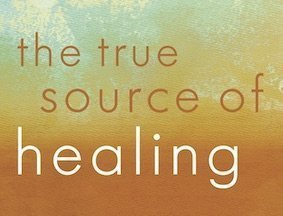 Nov 14, 2015
View full playlist (76 minutes)
Introductory video, "The Power of Warmth" (3 minutes)
This recorded live webcast is Part 10 of a free, 12-month course on The True Source of Healing. Like every other video of the course, it can also be viewed separately.
Conventional medical treatments often play an important — even lifesaving — role in symptom relief and healing. But if you can harness the power of practices that connect with the warmth of primordial awareness, you have the potential to go directly to the root of physical pain and illness. Through a teaching and guided meditation, dzogchen master Tenzin Wangyal Rinpoche reveals how to use the limitless capacity of mind to bring healing qualities to areas of the body where those qualities are needed. A 12-minute teaching and 41-minute guided meditation are followed by a 23-minute question-answer session.
The yearlong course is based on Rinpoche's book The True Source of Healing: How the Ancient Tibetan Practice of Soul Retrieval Can Transform and Enrich Your Life (Hay House, July 2015).