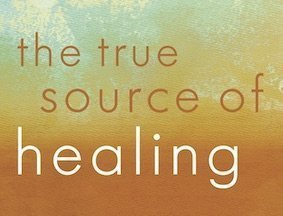 Dec 12, 2015
View full playlist (274 minutes total)
This recorded live webcast is Part 11 of a free, 12-month course on The True Source of Healing. Like every other video of the course, it can also be viewed separately.
According to the ancient dzogchen teachings of Bon Buddhism, the cause of all pain — whether emotional or physical — is ignorance of your true self. When you recognize the unbounded space that is beyond delusion, you cut pain at its root. In this full-day live webcast in four sessions, Geshe Tenzin Wangyal Rinpoche teaches and guides a meditation practice that helps you to discover and clear the mistaken sense of identity that is grasping pain, creating conflict and tension, and contributing to sickness. Senior student Alejandro Chaoul-Reich guides two meditation sessions as part of the day's event.
The yearlong course is based on Rinpoche's book The True Source of Healing: How the Ancient Tibetan Practice of Soul Retrieval Can Transform and Enrich Your Life (Hay House, July 2015).