Sep 20, 2022
A live online conversation with Stephan Rechtschaffen, M.D.; Wenli Liu, M.D.; Geshe Tenzin Wangyal; and host Alejandro Chaoul-Reich, Ph.D.
What are the latest trends in natural wellness modalities? How effective are they, really? How important is the mind-body-spirit connection to well-being and longevity? This engaging dialog builds on the June 28, 2022, CyberSangha conversation, "Natural Paths to Longevity." Our knowledgeable panelists explore topics ranging from wellness retreats and intermittent fasting to Blue Zones projects — built environments that that support an active, high-quality lifestyle among community members.
View on Facebook to join the chat.
The CyberSangha broadcast is part of the Month of the Body in "Bring Body, Speech & Mind to Life," a free yearlong program of live teachings, practices, and science & spirituality dialogs. Learn more
About the Presenters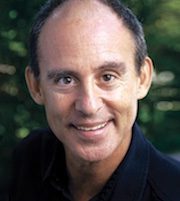 Stephan Rechtschaffen, M.D., is an author, visionary, and founder of the Omega Institute in Rhinebeck, N.Y. A widely recognized holistic physician who lectures on health, wellness, nutrition, longevity, and time, Rechtschaffen is a co-author of Vitality and Wellness and author of Timeshifting: Creating More Time to Enjoy Your Life. Drawn to live and work in the mindful and slower-paced environment of Costa Rica, he co-founded Blue Spirit Costa Rica in Nosara and established the Nosara Longevity Center, which provides Blue Spirit retreatants with the opportunity to experience optimal well-being and longer life through aligning with the natural environment. For decades Rechtschaffen has been involved in developing communities that model sustainable and spiritual dimensions of living a more wholesome and authentic lifestyle. He has served and currently serves as a consultant or board member to many organizations promoting this type of work, including Upaya Zen Center, the Center for Discovery, and GeoFund.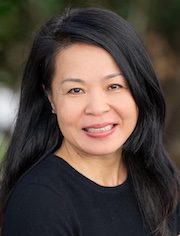 Wenli Liu, M.D., received her medical degree from Hunan Medical University in Changsha, China. After completing her residency training in Internal Medicine at the University of Texas Health Science Center at Houston (UTHealth), she joined the faculty of the University of Texas M.D. Anderson Cancer Center in Houston, where she enjoyed a successful, 22-year career at one of the largest cancer centers in the world. Through her extensive patient-care experience and ongoing efforts to keep abreast of emerging medical research, Liu became cognizant of the impact of lifestyle on cancer risks, treatment response, and disease progression. She developed a passionate interest in the areas of nutrition and physical fitness in cancer patients and found herself discontinuing medications much more frequently than prescribing them. She counseled cancer patients on the impact of their lifestyle choices on their overall treatment plan and well-being. She firmly believes that prevention is the best medicine. Integrating science and lifestyle is her practice motto. Establishing Integrative Medicine Clinic-Houston will allow her the opportunity to serve a broader community.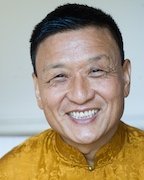 Geshe Tenzin Wangyal Rinpoche was born in India in 1961, following his parents' journey from Tibet to India in 1959. At age 11 he began formal studies as a monk at Menri Monastery near Dolanji, India, where he completed an 11-year course of traditional studies at the Bön Dialectic School. He was awarded his geshe degree in 1986. He now lives as a householder, and has been living and teaching in the West for more than 30 years. An accomplished scholar in all aspects of sutra, tantra and dzogchen, Rinpoche is an acclaimed author and a respected teacher of students worldwide. As the founder and spiritual director of Ligmincha International, he has established numerous centers and institutes of learning in the United States, Mexico, South America, Europe and India. Fluent in English, Rinpoche regularly offers online teachings in the form of live webcasts, online workshops and YouTube videos. He is renowned for his depth of wisdom; his clear, engaging teaching style; and his dedication to making the ancient Tibetan teachings highly accessible and relevant to the lives of Westerners.
More about Tenzin Wangyal Rinpoche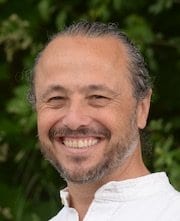 Alejandro Chaoul-Reich, Ph.D. (host) has studied in the Tibetan traditions since 1989, and for nearly 30 years in the Bön Tradition with Yongdzin Tenzin Namdak Rinpoche, His Holiness Lungtok Tenpai Nyima Rinpoche, and Tenzin Wangyal Rinpoche. He holds a Ph.D. in Tibetan religions from Rice University and is the director of the Mind Body Spirit Institute at the Jung Center of Houston. For the last 20 years he has been teaching and researching the benefits of Tibetan mind-body practices for people touched by cancer. Alejandro is a Contemplative Fellow at the Mind & Life Institute, and is the author of Chöd Practice in the Bön Tradition (Snow Lion, 2009), Tibetan Yoga for Health & Well-Being (Hay House, 2018), and Tibetan Yoga: Magical Movements of Body, Breath, and Mind (Wisdom Publications, 2021).