Music from the Heart: a CyberSangha Series of Online Concerts. Session 2: "Honoring and Reconnecting with Our Natural World"
In this concert series we highlight accomplished singers and musicians from Ligmincha International's worldwide community. Featured artists of Session 2 are Daniel Namkhay, Aviaja, LA VOZ DE TARA, and Ayahuapu. Hosted by Santiago Villaveces, a senior student of Tenzin Wangyal Rinpoche.
View Session 1
View recording on Facebook (56 minutes) to join the chat
The Performances
"Cherokee Morning Song" — Daniel Namkhay
"A Prayer to the Last Forest" — Daniel Namkhay
"Lost Cat" — Aviaja
"Little Auk" — Aviaja
"Raven" — Aviaja
"Axis Mundi" — LA VOZ DE TARA
"Abism" — LA VOZ DE TARA
"Pachamama" — Ayahuapu
"Pinta" —  Ayahuapu
The Performers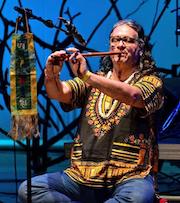 Daniel Namkhay, born in Argentina, is the son of First Nation descendants. He currently lives in Brazil. For the last 30 years Daniel has traveled the world researching, learning, and discovering the power of native instruments. This journey has led him to play more than 450 ethnic instruments, mostly of the Amazon rainforest, including flutes, native drums, crystal bowls, and other percussion instruments. He has recorded 15 CDs in which he combines sounds of nature, Tibetan mantras, and ethnic sounds. Today Daniel has more than 9 million listeners who enjoy his music across YouTube, Spotify, iTunes, and Deezer. Daniel's first album served as the background for the birth of his son, Luan.
You can find Daniel Namkhay on: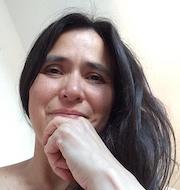 Aviaja embraces two cultures as her own: Danish and Greenlandic. Upon returning to Greenland after many years abroad, her connection to the land "came back like a boomerang," she writes. Around 2008, she reconnected with her Greenlandic roots and started engaging in drum dance. "It made me feel calm and secure in a very special way — as if I got a lot of support from the collective culture and was merely a smaller part in a bigger whole."
Aviaja on YouTube: Greenland Drum Dance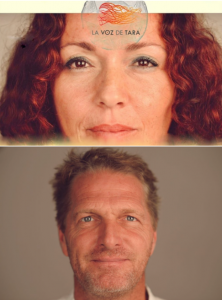 LA VOZ DE TARA can be seen as a crystallization of the myth of the Great Mother Tara — a divinity from the aboriginal mythology of the Canary Islands. Its mysterious, resonating chant penetrates the essence of that myth, evoking the movement of energy from space, referring us to the soul, and inducing the experience of unbounded space. Founded in 2012 by Elisa Quevedo, who was later joined by Stephan Huber, LA VOZ DE TARA has its roots in a 2007 dream of the "Mythological Voice." The androgynous voice of LA VOZ DE TARA, deemed to be one of the deepest female voices in the world, reveals an exceptional range of melody and the supremacy of the human voice as an instrument. The group's magical songs and electronic music have vibrated in theaters, festivals and spiritual events in the United Kingdom, the United States, Mexico, Portugal, Brazil, and Spain.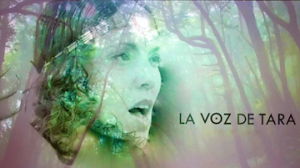 Albums:
Voices of the Spirit I
Goddess
Wentaqqa 1
Wentaqqa 2
Atlantis
On YouTube: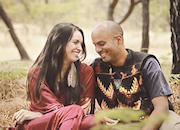 Ayahuapu is a Mexican-Venezuelan band formed in 2008 by German Virguez and his wife, Lupita Castro. The musical roots of Ayahuapu are diverse, ranging from Venezuelan folk, Andean wayno, and Amazonian medicinal chants to sound textures from the East, blues, and rock & roll. Currently, the duo are in the process of recording their third album, "Sigo una Luz," as a continuation of their creative path as artists, furthering their intention to bring to their audience sounds and vibrations that nurture the soul and one's connection with the sacred. Ayahuapu's driving force lies in a conviction that when sound is produced with intention and directed to higher states of consciousness, it becomes a powerful means for healing, awakening, personal transformation, internal alignment, and raising one's energy.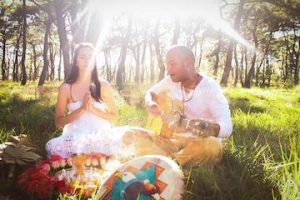 Albums:
Tierra Pura
Agüita Bendita