Feb 7, 2021
Behind the scenes of each CyberSangha broadcast, a lively team of devoted volunteers around the world is supporting the efforts of Tenzin Wangyal Rinpoche. In a live internet broadcast, Rinpoche and Rob Patzig, president of Ligmincha International, will introduce key members of the CyberSangha team. Learn about the work they do, and about current opportunities for helping.
Joining us are Anja Benesch and Oliver Wirtz of Germany; Daniel Conover, Polly Turner and Valerio Lupini of the United States; Lourdes Hinojosa, Mariela Iragorri, Salvador Espinosa of Mexico; Santiago Villaveces of Colombia, and Oscar Solano Blanco of Costa Rica. Learn more about volunteering
View on Facebook to join the chat
About the Hosts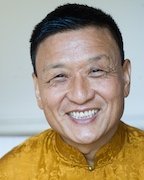 Geshe Tenzin Wangyal is an acclaimed author and a respected teacher of students worldwide. As the founder and spiritual director of Ligmincha International, he has established numerous centers and institutes of learning in the United States, Mexico, South America, Europe and India. Fluent in English, Rinpoche regularly offers online teachings in the form of live webcasts, online workshops and YouTube videos. He is renowned for his depth of wisdom; his clear, engaging teaching style; and his dedication to making the ancient Tibetan teachings highly accessible and relevant to the lives of Westerners.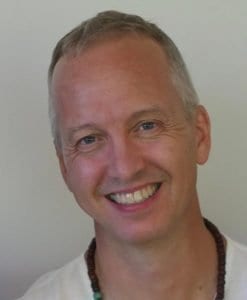 Rob Patzig encountered Yungdrung Bön for the first time in 2007 and met Tenzin Wangyal Rinpoche in 2009. Since then he has been attending retreats in the Bön tradition and offering service to Ligmincha International. In 2014 Rinpoche asked him to become more active in the organization's leadership, and Rob became president of Ligmincha International in 2015. Rob also teaches Tibetan yoga (trul khor) and hatha yoga. Previously he has worked as an investment manager, a director of market research, an English instructor at the university level, script writer, bicycle mechanic, short-order cook, and dishwasher. He lives in Charlottesville, Virginia, with his wife, Eileen, and their two dogs, and has two grown children.
Learn more about volunteering and offer your help!