Jan 2, 2021
Welcome to the CyberSangha® Online Film Festival and the screening of the 64-minute documentary The Light of the Golden Sun. In a separate broadcast immediately after the screening, director Rogelio Jaramillo, Tulku Ponse Jigme Tenzin, Alejandro Chaoul-Reich, and John Jackson joined host Santiago Villaveces in discussion.
For more about the CyberSangha Film Festival and its full schedule of screenings, click here
Below: panel discussion (39 minutes, view on Facebook to join the chat)
Below: The Light of the Golden Sun (64 minutes, view on Facebook to join the chat)
About The Light of the Golden Sun: More than 50 years ago, the Tibetan Bön Buddhist tradition was driven from its refuge deep within the Himalayas. This is the story of the long and difficult journey that followed. Told through the lens of one Bön teacher born in exile — Tenzin Wangyal Rinpoche — this film reveals something very precious and very old: a rich spiritual heritage, hidden for millennia, whose secret teachings are only now becoming known to the world. There may be no unbroken spiritual tradition more ancient than Bön, which traces its beginnings to a buddha who predates Shakyamuni by thousands of years. Yet this tradition today may be facing its greatest challenge thus far: to preserve its rich heritage beyond the land of its birth.
View trailer
Joining the Discussion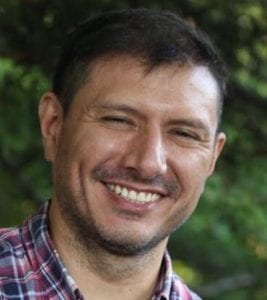 Rogelio Jaramillo Flores (director) has been working in advertising, short film production, and film production for major Mexican corporations since 1991. A Bön practitioner since 2001, beginning in 2007 he has collaborated with Tenzin Wangyal Rinpoche on several projects for Ligmincha International.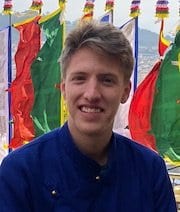 Tulku Ponse Jigme Tenzin (featured) was born in 1996 in in Chihuahua, Mexico, as Jorge René Valles Sandoval. He was soon recognized by H.H Lungtok Tenpai Nyima Rinpoche, the 33rd Menri Trizin, and H.E. Yongdzin Tenzin Namdak Rinpoche as the reincarnation of the Bön master Lopon Sangye Tenzin Rinpoche (1917–1978), who served as head teacher of Menri Monastery in Dolanji, India, the main monastery of the Yundrung Bön tradition. In 1999 Jorge René traveled to Menri Monastery and then to Triten Norbutse Monastery in Kathmandu, Nepal, where he was enthroned as a tulku. In the years afterward, several teachers appointed by His Holiness regularly traveled to Mexico to mentor the young Tulku. At age 6 Tulku Ponse started to learn the basics of Tibetan language, to read both Tibetan scriptures (Uchen and Ume), and to learn basics of meditation. Later, he regularly visited Triten Norbutse and Menri monasteries for one to two months a year in order to learn about Tibetan culture and improve his Tibetan language skills by reciting the texts over and over. At age 12 he spent a full year living with the monks at Menri — his first time there without his parents — to gain a deeper knowledge of the Tibetan language and the teachings, rituals, and philosophy of the Bön tradition. Upon returning to Mexico he continued his Western studies while tutoring under a teacher appointed by His Holiness. After completing his 12th year of Western studies, Tulku Ponse spent a few months at Lishu Institute in India, where he enhanced his knowledge of Bön philosophy and Tibetan language. Then he returned to Mexico to spend two years in university studies, followed by three years in Daramshala, India, where he chose to attend a program to fully develop his knowledge of Tibetan language, as well as Buddhist philosophy, Tibetan debate, epistemology, the topic of signs and reasoning, as well as the study of mind and consciousness; and where he also continued deepening his practice of dzogchen, tantra, and sutra meditation. He then spent six months studying at Triten Norbutse Monastery in Nepal under the guidance of a geshe appointed by the abbot, Khenpo Tenpa Yundrung Rinpoche, occasionally meeting with the abbot to clarify doubts regarding his classes. Tulku Ponse is now continuing his university studies of financial administration in Mexico, while also translating Tibetan texts into English and Spanish and developing his knowledge of the Yundrung Bön tradition.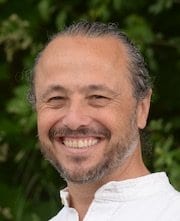 Alejandro Chaoul-Reich (featured) has studied in the Tibetan traditions since 1989, and for nearly 30 years in the Bön Tradition with Yongdzin Tenzin Namdak Rinpoche, His Holiness Lungtok Tenpai Nyima Rinpoche, and Tenzin Wangyal Rinpoche. He holds a Ph.D. in Tibetan religions from Rice University and is the director of the Mind Body Spirit Institute at the Jung Center of Houston. For the last 20 years he has been teaching and researching the benefits of Tibetan mind-body practices for people touched by cancer. Alejandro is a Contemplative Fellow at the Mind & Life Institute, and is the author of Chöd Practice in the Bön Tradition (Snow Lion, 2009) and Tibetan Yoga for Health & Well-Being (Hay House, 2018).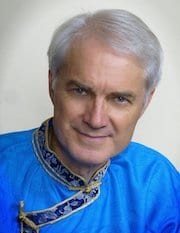 John Jackson (featured) helped to establish Ligmincha Institute (now Ligmincha International) beginning in 1992. He organized most retreats, edited practice materials, and served on its board of directors until 1997. In 2001 at the request of Tenzin Wangyal Rinpoche, John helped to establish Chamma Ling Colorado, a place of solitary retreat in the remote Sangre de Christo Mountains; and served as its director for 17 years. He was also involved in the planning and initial setup of Lishu Institute, near Dheradun, India. John was a professor at the University of Virginia School of Medicine for 23 years and regularly taught medical student classes and faculty development workshops. Since 2001 he has been teaching meditation courses for Ligmincha International and its centers across the United States, Europe and South America. The courses include Tibetan Dream Yoga, the Nine Ways of Bön, Integrating Meditation with Daily Life, Healing the Earth—Healing Yourself, Tsa Lung, Tibetan Sound Healing, Awakening the Luminous Mind, Connecting with the Source of Creativity, and Red Garuda.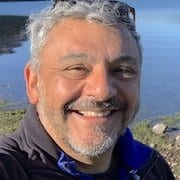 Santiago Villaveces (host) has been a student of Bön since 1993 and has received teachings from Tenzin Wangyal Rinpoche and H.E. Yongdzin Tenzin Namdak Rinpoche, among other Bön lineage holders. He currently divides his time between teaching dharma in South America and his work in international development.