Jan 3, 2021
Welcome to the CyberSangha® Online Film Festival and a screening of three short 1998 documentaries (47 minutes total) surrounding the visit of His Holiness the 33rd Menri Trizin, spiritual leader of Bön, to his homeland after 35 years in exile. At approximately 11:50 a.m. New York time, in a separate broadcast immediately after the screening, filmmaker Roslyn Dauber, Seiji Kumagai, and Kalsang Norbu Gurung join host Santiago Villaveces in discussion. For more about the CyberSangha Film Festival and its full schedule of screenings, click here
Below: panel discussion (view on Facebook to join the chat)
Below: His Holiness Returns to Tibet (3 short films, 47 minutes total; view on Facebook to join the chat)
About the short films: In 1996 His Holiness the 33rd Menri Trizin was granted permission by the Chinese government to visit his family home in Tibet — his first visit there after 35 years in exile. Filmmaker Roslyn Dauber and a camerawoman chronicled parts of this remarkable journey in three short films. Bönpo Nuns in China (10 minutes) offers a rare glimpse of the only Bön nunnery functioning at the time in the Tibet Autonomous Region. We see nuns take their vows, receive ordination from His Holiness, and perform the Chö practice in his honor. In Bönpo Trip to Tibet: Yungdrungling & Menri Monasteries (23 minutes), His Holiness tours the two main Bön monasteries in Tibet, accompanied in part by his emissary Chongtrul Rinpoche. His Holiness the 33rd Menri Trizin Biography (13 minutes) features His Holiness's visit to his family home. Upon arrival, the travelers realized many Bönpo villagers, long isolated from communications, had assumed His Holiness died soon after fleeing Tibet. His reappearance was rejoiced as a miracle.
Joining the Discussion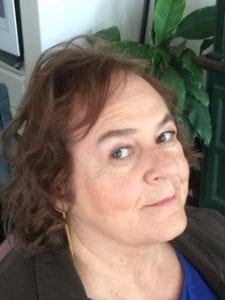 Roslyn Dauber (producer, director, writer) is an award-winning documentary filmmaker with over 25 years of experience. Her latest documentary, A New Understanding: The Science of Psilocybin, features neuroscientists, psychiatrists, and therapists who run clinical trials to assess the medicinal value of psilocybin. Roz has master's degrees in science, technology, and public policy from George Washington University; and in communications management from the USC Annenberg School for Communication and Journalism. As a cancer survivor, Roz knows the vital role of accessible information. Her films Tara's Daughters — about Tibetan women refugees — and Upward & Outward, an educational film on the scientific method for the National Science Foundation, among others, have taken her to Tibet, the Gobi Desert, Peru, Europe, Israel, and the United States. For seven years Roslyn served as associate professor of broadcast media at the University of Colorado. She now resides in Los Angeles with her Lhasa Apso, Tashi, where she is developing documentaries on compassion, holistic medicine and indigenous wisdom.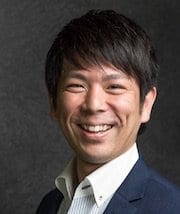 Seiji Kumagai was born in 1980 in Hiroshima, Japan. He received his Ph.D. in 2009 from Kyoto University, where he studied Buddhist philosophy. In 2011 he became an assistant professor at the Hakubi Center for Advanced Research of Kyoto University. From 2013 to present, he has been Uehiro Associate Professor at Kokoro Research Center of Kyoto University. Since 2017, he has been a divisional director of the Department of Bhutanese Studies at Kokoro Research Center. He was invited by the University of Vienna to serve as Numata Professor in 2018. His field of research is Buddhist Madhyamaka philosophy in India, Tibet, and Bhutan, and also that of the Bön religion. He has also conducted research on the history of Tibetan and Bhutanese Buddhism. His most notable publications include books such as The Two Truths in Bön (Kathmandu: Vajra Publications, 2011), Bhutanese Buddhism and Its Culture (Kathmandu: Vajra Publications, 2014), and Buddhism, Culture and Society in Bhutan (Kathmandu: Vajra Publications, 2018), as well as numerous academic articles on Indo-Himalayan Buddhism and Bön.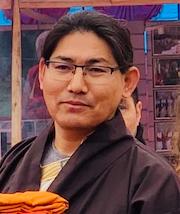 Kalsang Norbu Gurung was born in Jomsom, Mustang, Nepal as the eldest son of a Bönpo family. In 1982, following the advice of his first teachers Yungdrungling Geshe Sherab Tenzin Nyima and Zhula Geshe Yungdrung Gyaltsen, at age 8 he traveled to Menri Monastery in Dolanji, India. After completing 8th grade in 1990 at the Central School for Tibetans in Dolanji, he attended the Central Institute of Higher Tibetan Studies in Varanasi, U.P., where in 1999 he was awarded his master's degree in Bon philosophy. On the advice of H.H. the 33rd Menri Trizin Rinpoche, he continued his studies of Bön philosophy at the Bön Dialectic School. In 2001 he moved to the Netherlands to study at Leiden University, where in 2011 he received his doctorate of philosophy for his research on the founder of Bön, Tonpa Shenrab Miwo. That year he was offered a position to teach at the Department of Mongolian and Tibetan Studies at the University of Bonn, Germany. Since 2012 he has served as a member of a research team for two Bonn University projects related to the social history of Tibetan societies, and for another project with the Academy of Sciences and Humanities, Göttingen, Germany, cataloging Tibetan manuscripts for the Berlin State Library. He has participated in many academic conferences throughout Europe and Asia, and has presented papers on the Bön religion, Buddhist ritual, and Tibetan social and economic history. He served as president of the International Seminar of Young Tibetologists from 2012 to 2018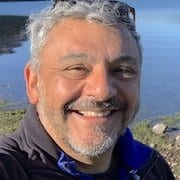 Santiago Villaveces (host) has been a student of Bön since 1993 and has received teachings from Tenzin Wangyal Rinpoche and H.E. Yongdzin Tenzin Namdak Rinpoche, among other Bön lineage holders. He currently divides his time between teaching dharma in South America and his work in international development.