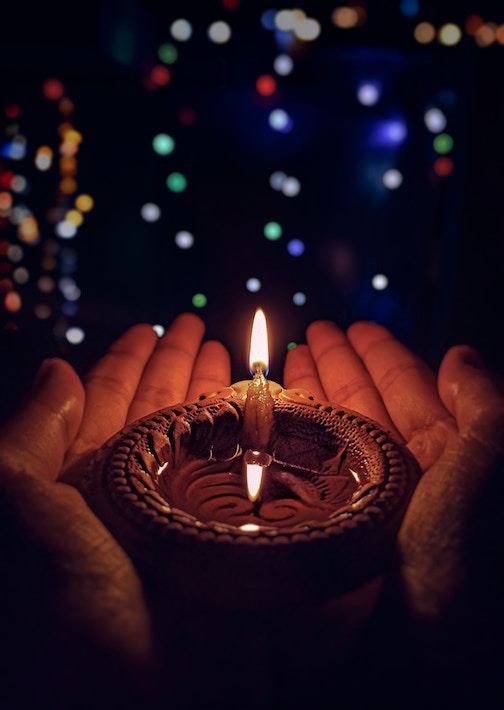 A live online conversation with researcher & Buddhist teacher Nikki Mirghafori, Ph.D.; psychology professor & meditation instructor Paul Condon, Ph.D., and host Alejandro Chaoul-Reich, Ph.D.
It's one thing to be fatigued. It's another to be exhausted. When we put too much effort over time into thinking, speaking, or doing, at some point we can cross the line into irritability, extreme fatigue, even burnout. We may lose the ability to concentrate or remember, and our motivation for engaging in what we love most. Excessive fatigue can lead to headaches, digestive problems, or illness from a weakened immune system. How much effort is too much? Before crossing the line into burnout, how can we use exhaustion to our advantage? What role can awareness play in the cure? Join us in a fascinating discussion from the perspectives of both science and spirituality.
View live on the Facebook page of Tenzin Wangyal Rinpoche to join the chat, or view here on this page. If the livestream doesn't appear above at the scheduled time, try refreshing the page.
This dialog is part of a one-month exploration of exhaustion and awareness in a free yearlong program. Related:
Saturday, November 25, 12 noon New York time: "Embracing Exhaustion, Cultivating Resting with Awareness," a live online teaching and guided meditation with Tenzin Wangyal Rinpoche. Learn more & view live.
Sunday, November 26, 10 a.m. New York time: 24-Hour Full Moon Practice, "Embracing Exhaustion, Cultivating Resting with Awareness." Learn more & register now.
About the Presenters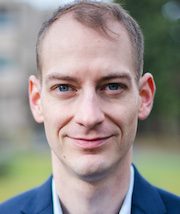 Paul Condon, Ph.D., is an associate professor of psychology at Southern Oregon University. He has served as a visiting lecturer for the Centre for Buddhist Studies at Rangjung Yeshe Institute in Kathmandu, Nepal; and is a fellow of the Mind & Life Institute. His research examines the relational basis for empathy, compassion, wellbeing, and prosocial action; and the influence of compassion and mindfulness training on those capacities. His writing and teaching also explore the use of diverse scientific theories to interpret and inform meditation practices, in dialogue with contemplative traditions, to support training in compassion, mindfulness, and wisdom. He has collaborated with John Makransky to develop and teach Sustainable Compassion Training, a system of meditation adapted from the Tibetan Nyingma and Kagyu traditions for multi-faith and secular application.
More about Dr. Condon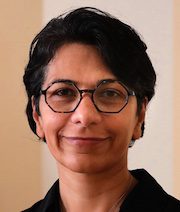 Nikki Mirghafori, Ph.D., is an artificial intelligence (AI) scientist and an internationally recognized Buddhist teacher. She serves as a Stewarding Teacher at Spirit Rock Meditation Center, where she also serves on the board of directors; and a dharma teacher at the Insight Meditation Center in Redwood City, Calif. She teaches with clarity and warmth on topics ranging from mindful leadership to cultivating kindness, with a rare expertise on mindfulness of death. Dr. Mirghafori is widely published in AI, has led international collaborations as a Berkeley academic, and has advised technology startups. Of Persian heritage, she is an advocate for wisdom and compassion in daily life, as well as for ethical AI in our zeitgeist.
More about Dr. Mirghafori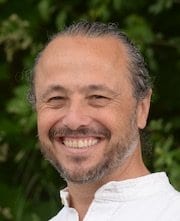 Alejandro Chaoul-Reich, Ph.D. (host) serves as director of research for Ligmincha International. He has studied in the Tibetan traditions since 1989, and for nearly 30 years in the Bön Tradition with Yongdzin Tenzin Namdak Rinpoche, His Holiness Lungtok Tenpai Nyima Rinpoche, and Tenzin Wangyal Rinpoche. He holds a Ph.D. in Tibetan religions from Rice University and is the director of the Mind Body Spirit Institute at the Jung Center of Houston. For the last 20 years he has been teaching and researching the benefits of Tibetan mind-body practices for people touched by cancer. He is a Contemplative Fellow at the Mind & Life Institute, and is the author of Chöd Practice in the Bön Tradition (Snow Lion, 2009), Tibetan Yoga for Health & Well-Being (Hay House, 2018), and Tibetan Yoga: Magical Movements of Body, Breath, and Mind (Wisdom Publications, 2021).

Candle photo by Umesh Son