Oct 23, 2022
A live online conversation with Tsultrim Dorjee, Lhamo Choedon, Kunsang Tsephel, and co-hosts Tenzin Wangyal Rinpoche and Jhama Lhamo. Conversation is in Tibetan language; presenters will be invited to offer brief summaries in English.

View on Facebook to join the chat.
About the Presenters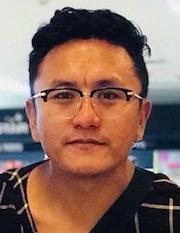 Tsultrim Dorjee was born in 1990 in the remote village of the Tibetan refugee settlement in Ladakh, India. A graduate of Delhi University, he received his master's degree in patient engagement for better cancer control from the Union for International Cancer Control. Amid his studies he worked for four years as an executive member of RTYC Delhi, and for nearly three years as a program officer for the Indian Cancer Society. In 2014 he founded the Tibetan Cancer Society, a fast-growing Delhi-based nongovernmental organization that helps to control cancer through awareness and detection programs. He managed the NGO for its first three years without seeking any donations. The Tibetan Cancer Society is the only NGO working to reduce the burden of cancer within the Tibetan exile community.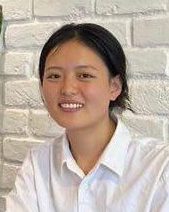 Lhamo Choedon is a graduate of the Tibetan Children's Villages. She received her B.A. in applied psychology from Delhi University in 2022, and is now working toward her master's degree in counseling psychology at Amity University, Noida, India. During her third year at Delhi University, with fellow psychology students she co-founded Chisem Foundation, whose goal is to spread mental health awareness, especially among members of the Tibetan community in exile. The foundation also helps Tibetan youths in learning more about their culture and establishing their careers; and supports monks and nuns engaged in urban outreach. The Tibetan word "Chisem" translates in English to "selflessness." All foundation members are college students who are passionate about making the world a better place.
Learn more about Chisem Foundation on Instagram | YouTube.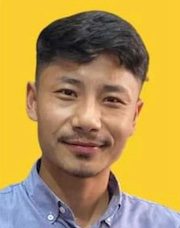 Kunsang Tsephel served as program manager for the Foundation for Universal Responsibility of His Holiness the 14th Dalai Lama, where he engaged in major flagship programs such as Gurukul, celebrating the century-old Guru-Chela relationship of India and Tibet. Kunsang holds a master's degree in environmental studies from the University of Delhi and a certificate in Humanitarian Response to Conflict and Disaster from HarvardX. He is currently the director of Empowering the Vision Project (ENVISION), a trust founded in 2007 to strengthen the Tibetan community through youth empowerment. The trust envisions genuinely self-reliant, dynamic Tibetans who can hold their own in global society and play a vital role toward peace.
About the Hosts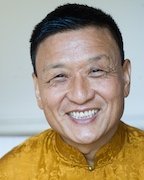 Geshe Tenzin Wangyal (co-host) is a teacher, acclaimed author, poet, and meditation master in the Tibetan Bön Buddhist tradition. As the founder and spiritual director of Ligmincha International, he has established numerous centers and institutes of learning in the United States, Mexico, South America, Europe and India. Fluent in English, Rinpoche regularly offers online teachings in the form of live webcasts, online workshops and YouTube videos. He is renowned for his depth of wisdom; his clear, engaging teaching style; and his dedication to making the ancient Tibetan teachings highly accessible and relevant to the lives of Westerners. Learn more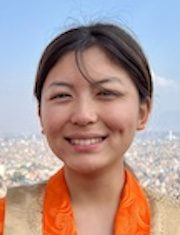 Jhama Lhamo (co-host) of Solan, India, completed her high school education at Tibetan Children's Village School in Bangalore, South India. She is now pursuing her bachelor of pharmacy degree at Shoolini University, Himachal Pradesh, India.