Oct 18, 2020
Four Tibetan musicians share their artistry and personal perspectives in an online CyberSangha concert hosted in English by Tenzin Wangyal Rinpoche. Featured musicians are Tenzin Choegyal, Tenzin Kunsel, Loten Namling, and Techung.
View recording on Facebook (76 minutes) to join the chat
About the Musicians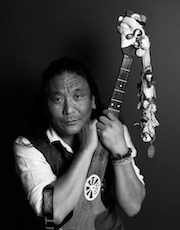 Tenzin Choegyal is a Tibetan artist, composer, activist, musical director, and cultural ambassador. Born to a family of Tibetan nomads, Tenzin Choegyal was forced into exile in India when his family fled repression in Tibet. As a child, Tenzin would listen to his mother singing in the nomadic style, and he attributes much of his passion for that genre to her. Tenzin channels the wisdom and traditions of his ancestors through his songs. In addition to engaging in acclaimed solo performances of soaring vocals and circling rhythms, Tenzin avidly collaborates with musicians from diverse cultures, traditions and genres. He embraces opportunities to take his music to uncharted territory both in the studio and on stage. Tenzin has had six independent albums released. He recently collaborated with Philip Glass on the breathtaking score for the film "The Last Dalai Lama?". Tenzin's latest album was released in 2019 by the Smithsonian Institution: Songs from the Bardo, with Laurie Anderson — an interpretation of The Tibetan Book of the Dead.
More about Tenzin Choegyal | Festival of Tibet 2020 | Tenzin Choegyal on Facebook | on Instagram
On YouTube: Tibetan Nomadic Soul: Tenzin Choegyal & Metta String Ensemble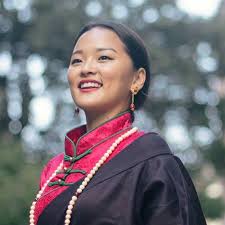 Tenzin Kunsel has been captivating audiences since the age of 5 with her beautiful voice and unique, versatile singing style. Kunsel performs in Tibetan, English and Hindi. She has received training in both Western classical music and Tibetan traditional music. She performed at Madison Square Garden at age 11, and since then has been singing on stages all around the world. In 2003, Tenzin Kunsel immigrated to the United States, where she continued to pursue Tibetan music and learn various Tibetan musical instruments. She has performed in the United States, Europe, Australia and India. In 2010 Tenzin Kunsel performed at Carnegie Hall in the 20th Annual Benefit Concert organized by Tibet House U.S. In a New York Times review of the event, Jon Pareles wrote: "Tenzin Kunsel was the concert's clear-voiced symbol of Tibetan tenacity," adding that "The old culture has not been forgotten…." In 2011 Tenzin Kunsel released her debut album, Nangma Toeshay: Traditional Tibetan Classical Songs, on the Laughing Buddha label. This album earned her the "Best Traditional Artist" award at the 2011 Tibet Music Festival in Dharamsala, India, in 2011.
Tenzin Kunsel on YouTube | on Spotify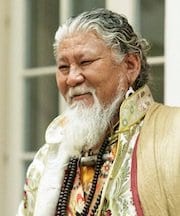 Loten Namling is an Indian-born singer, musician artist, entertainer and cartoonist. The 14th Dalai Lama once called Namling "a singer with a voice." Based in Switzerland, the artist has traveled worldwide with his lute, singing the songs of the 2nd Dalai Lama, as well as other traditional songs and his own songs. From Kalmykia to Korea to Wales, Namling has performed worldwide, telling stories about his life, connecting songs of the past to the reality of the present, and inviting his audience on a journey through the landscape of spirituality. On May 13, 2013, Namling started what he called "A Journey for Freedom – One Man, One Path." He walked from the Swiss capital of Bern to Geneva, dragging with him a black coffin to attract attention to the dying nation of Tibet and the unnecessary death of young Tibetans. His quest inspired a documentary film, "Tibetan Warrior." Namling is currently working on a project, "Blues," in which he explores paths linking the songs to culture.
Loten Namling on Facebook
On YouTube: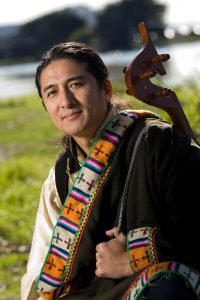 Techung is a Tibetan singer/songwriter/performer living in the Adirondacks in New York, who grew up as a Tibetan exile in India. Techungs's career along with his ongoing projects demonstrates his commitment to Tibetan music and culture. His music captures the recognizable traditional soundscapes of Tibet and the deep longings of a people living for decades in exile, but it is also fresh and informed by the present. After moving to the United States, he co-founded the San Francisco-based Chaksam-pa Tibetan Dance & Opera Company in 1989, which performed Tibetan music, dance and opera in North America, Europe and Asia. Over the decades Techung has recorded more than a dozen music albums. His recent album Techung-Tibet-Lam La Che: On The Road (2013), with Keb Mo and poet Tsering Woeser, received four Best awards at the 2013 Tibetan Music Awards: Best Album, Best Song, Best album cover design and Best Love song. Techung's voice and music are featured on the soundtracks of the IMAX film Everest, as well as the documentary Windhorse (1998), among other feature and documentary films. With the goal of reaching Tibetan children, Techung released his first Tibetan children's music album Semshae – Heart Songs, in 2010. He has performed regularly at the Tibet House Annual Benefit Concert at Carnegie Hall, joined by prominent artists such as Philip Glass, Patti Smith and others. In 2018, Techung was awarded the prestigious New York Foundation for the Arts Fellowship in Folk and Traditional Arts.
About the Host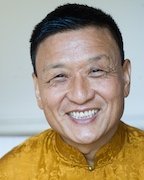 Geshe Tenzin Wangyal is an acclaimed author and a respected teacher of students worldwide. As the founder and spiritual director of Ligmincha International, he has established numerous centers and institutes of learning in the United States, Mexico, South America, Europe and India. Fluent in English, Rinpoche regularly offers online teachings in the form of live webcasts, online workshops and YouTube videos. He is renowned for his depth of wisdom; his clear, engaging teaching style; and his dedication to making the ancient Tibetan teachings highly accessible and relevant to the lives of Westerners.
More about Tenzin Wangyal Rinpoche