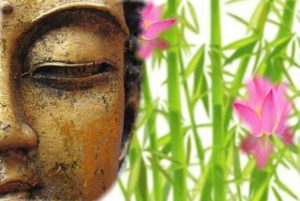 View recording (44 minutes)
This broadcast is part of a series of Facebook Live broadcasts on "Beyond the Pain Identity: Connecting with the Five Wisdoms." According to the ancient Tibetan Bön teachings, wisdom is a state of open awareness that is absent of ego identity, or the mistaken belief in one's own inherent existence. The teachings further describe wisdom according to five characteristic aspects known as the five wisdoms. In each of five sessions, Tenzin Wangyal Rinpoche explains one of the five wisdoms and guides a meditation that helps you to connect with its essence. The five are:
The wisdom of emptiness (May 10, 2018)—the wisdom that realizes the empty, illusory nature of all experience. An additional broadcast on the topic took place on May 16.
Mirrorlike wisdom (May 17, 2018)—the wisdom that recognizes the clear, unobscured, and unchanging reflective quality of the base
The wisdom of equanimity (May 24, 2018)—the wisdom that realizes form and space are in equipoise
Discriminating wisdom (May 31, 2018)—the wisdom that realizes every phenomenon as being clear and distinct in itself
All-accomplishing wisdom (June 7, 2018)—the wisdom that realizes all phenomena are spontaneously, effortlessly, and naturally perfected in the base of self-arising wisdom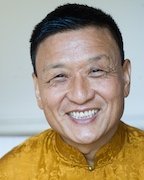 These teachings are all part of Tenzin Wangyal Rinpoche's ongoing series of Pith Instructions. In these teachings and guided meditations, Rinpoche draws from his own years of personal practice and reflection on the heart-essence of the teachings of dzogchen, or "great perfection." The practice of dzogchen can transport the practitioner directly into the nature of mind, our real essence.