Aug 30, 2022
A live online conversation with scientists Wendy Hasenkamp and Adam Hanley, Tibetan teacher Geshe YongDong, and host Alejandro Chaoul-Reich.
As we make our way through life, each of us forms a unique perspective of the world and of our place in it. Having a simplified outlook tends to make our day go more smoothly and efficiently — until the world inevitably shifts around us, and our predictable responses no longer serve us. Research suggests that being attuned to the present moment can help us respond more accurately and fluidly to the challenges we face. Our panelists engage in lively conversation about the research and about meditation practices that can bring us to the present moment.
View on Facebook to join the chat.
About the Presenters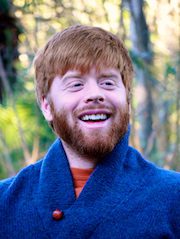 Adam Hanley, Ph.D., is a licensed psychologist and an assistant professor at the Center on Mindfulness and Integrative Health Intervention Development (C-MIIND) at the University of Utah's College of Social Work. The goal of his research program is to develop and refine both brief and intensive mindfulness-based interventions that can be embedded in medical settings to treat pain and addiction as well as improve quality of life.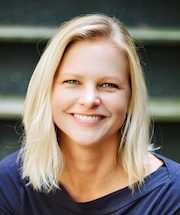 Wendy Hasenkamp, Ph.D., serves as science director at the Mind & Life Institute. As a neuroscientist and contemplative practitioner, she is interested in understanding how subjective experience is represented in the brain, and how the mind and brain can be transformed through experience and practice to enhance flourishing. Her research has examined the neural correlates of meditation, with a focus on the shifts between mind wandering and attention. Her latest project is the Mind & Life podcast, where Wendy interviews leading experts in contemplative science to share different perspectives on how we investigate the mind, and how we might integrate contemplative wisdom to improve our lives and create a more connected society.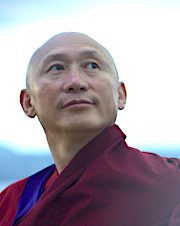 Geshe YongDong was born in Tibet in 1969. He became a monk at age 13 when he entered the Nangzhig Bönpo Monastery, the largest Bön Monastery in Tibet. A gifted scholar and musician, in 1992 he was awarded the Rajampa geshe degree, the highest degree in Tibetan monastic education taking at least nine years to achieve. He also studied and practiced under H.H. the 14th Dalai Lama, receiving numerous empowerments including Yidam Jikshag (a tantric deity), Gongpa Rabsal, Lam Rim, and the Kalachakra. Based in Vancouver Island, Canada, since 2001, he is founder of Sherab Chamma Ling, the first Tibetan Bön Buddhist Center in Canada, where he serves as its resident spiritual director and continues to teach philosophy and YungDrung Bön Buddhism. Geshe YongDong has also founded two international Bön Buddhist centers in Costa Rica and Colombia. He has taught all over the world including in North America, South America, Europe, and Asia.
More about Geshe YongDong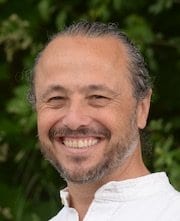 Alejandro Chaoul-Reich, Ph.D. (host) has studied in the Tibetan traditions since 1989, and for nearly 30 years in the Bön Tradition with Yongdzin Tenzin Namdak Rinpoche, His Holiness Lungtok Tenpai Nyima Rinpoche, and Tenzin Wangyal Rinpoche. He holds a Ph.D. in Tibetan religions from Rice University and is the director of the Mind Body Spirit Institute at the Jung Center of Houston. For the last 20 years he has been teaching and researching the benefits of Tibetan mind-body practices for people touched by cancer. Alejandro is a Contemplative Fellow at the Mind & Life Institute, and is the author of Chöd Practice in the Bön Tradition (Snow Lion, 2009), Tibetan Yoga for Health & Well-Being (Hay House, 2018), and Tibetan Yoga: Magical Movements of Body, Breath, and Mind (Wisdom Publications, 2021).