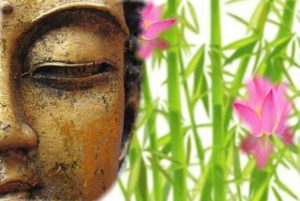 Sep 26, 2018
In a September 6, 2018, Facebook Live discussion hosted by Tenzin Wangyal Rinpoche, esteemed teachers from six spiritual traditions of Tibet were invited to discuss the profound teachings of the Five Wisdoms, each according to their own tradition's unique perspective. In two subsequent broadcasts, one on September 12 and this September 26 broadcast, Tenzin Rinpoche offers his personal reflections and elaborations on the September 6 discussion, and guides related meditation practices.
According to the ancient Tibetan Bön Buddhist teachings, wisdom is a state of open awareness that is absent of ego identity, or the mistaken belief in one's own inherent existence. The teachings further describe wisdom according to five characteristic aspects known as the Five Wisdoms.
These broadcasts are all part of Tenzin Wangyal Rinpoche's ongoing series of Pith Instructions. In these Facebook Live teachings and guided meditations, Rinpoche draws from his own years of personal practice and reflection on the heart-essence of the teachings of dzogchen, or "great perfection." The practice of dzogchen can transport the practitioner directly into the nature of mind, our real essence.