January 27, 2022
In this lively online discussion, Tenzin Wangyal Rinpoche and his guests, notable psychotherapists Mark Siegert and Harvey Aronson, explore problems of identity in general, and how Buddhist and psychotherapeutic perspectives differ.
View on the Facebook page of Tenzin Wangyal Rinpoche to join the chat, or view here on this page. If the "play" button doesn't work, try using a different browser; for example, Google Chrome often works when Firefox or Safari does not.
Just what is one's identity? One Western meaning is that identity is a single, healthy part of development required for a happy, successful life. Another view, both in Buddhism and in some aspects of Western psychotherapy, is that identity includes multiple identities, and under extreme pain, especially with a history of prior trauma, these identities can lead to severe distress. In psychotherapy, this level of distress, under certain conditions, may potentially lead to serious mental disorders such as dissociative identity disorder (formerly known as multiple personality disorder). But even in the absence of a significant mental disorder, identity can still be problematic to living. Western psychotherapists and Buddhists both work with all of these, but in very different ways with different goals. In both, they aim to increase self-knowledge and free up problematic areas. But in Buddhism, the goal goes further, all the way up to full liberation.
About the Presenters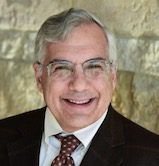 Mark Siegert, Ph.D., is a clinical and forensic psychologist, and is a former faculty member at Harvard University, Harvard Medical School and Columbia University. His post-doctoral training has included a full, interpersonally oriented training in psychoanalysis at the William Alanson White Institute (five years), helping troubled individuals and couples to become one with themselves, their humanity, their potential, and their self-esteem. Mark also works to help individuals become more comfortable staying fully themselves while in relationship to others. Mark has been a guest on Fox News's "The O'Reilly Factor" and CNN, and has been interviewed by Paula Zahn, Connie Chung, MSNBC, Fox and Friends, WNBC's Today Show, and NPR's Morning Edition. Mark began his meditation studies in 1993. For pleasure Mark loves skiing, kayaking, star-gazing and being in nature.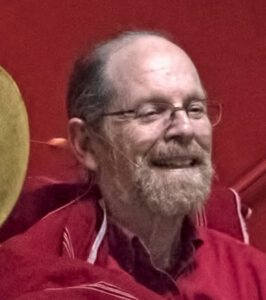 Harvey Aronson, Ph.D., also known as Lama Namgyal Dorje, holds a B.S. in chemistry from Brooklyn College, an M.S.W. from Boston University, and a Ph.D. in Buddhist studies from the University of Wisconsin. He has studied extensively with prominent teachers in the Geluk, Dzogchen, Bön, and Theravada traditions in Asia and the United States. Nyingma dzogchen master A.dzom Rinpoche formally recognized him in 2010 as Dorje Lopön (vajra study master) and empowered him to provide support to advanced students immersed in traditional Buddhist practices. Harvey is an author and recognized scholar on the intersection between traditional Buddhist practice and Western therapeutic modalities. Also licensed in clinical social work, chemical dependency counseling, and marriage and family therapy, Harvey has been working with families, couples, and individuals for over 35 years. Much of his professional work has been with individuals who have a deep spiritual involvement and find benefit in psychotherapy.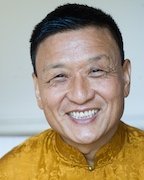 Geshe Tenzin Wangyal Rinpoche was born in India in 1961, following his parents' journey from Tibet to India in 1959. At age 11 he began formal studies as a monk at Menri Monastery near Dolanji, India, where he completed an 11-year course of traditional studies at the Bön Dialectic School. He was awarded his geshe degree in 1986. He now lives as a householder, and has been living and teaching in the West for more than 30 years. An accomplished scholar in all aspects of sutra, tantra and dzogchen, Rinpoche is an acclaimed author and a respected teacher of students worldwide. As the founder and spiritual director of Ligmincha International, he has established numerous centers and institutes of learning in the United States, Mexico, South America, Europe and India. Fluent in English, Rinpoche regularly offers online teachings in the form of live webcasts, online workshops and YouTube videos. He is renowned for his depth of wisdom; his clear, engaging teaching style; and his dedication to making the ancient Tibetan teachings highly accessible and relevant to the lives of Westerners.
More about Tenzin Wangyal Rinpoche