February 24, 2022
A conversation with Eric Garland, Fadel Zeidan, David Vago, Tenzin Wangyal Rinpoche and host Alejandro Chaoul-Reich
In this fascinating conversation our distinguished presenters share neuroscience discoveries and effects of powerful interventions such as mindfulness, reappraisal and savoring that enable health-enhancing changes in one's perspective and habitual mindsets. Learn also what brings these scholars to study the effects of ancient meditation traditions on pain relief, opioid addiction and human suffering. Tenzin Wangyal Rinpoche joins the conversation from Nepal with less than ideal internet service. He is however totally present and connected.
View on the Facebook page of Tenzin Wangyal Rinpoche to join the chat, or view here on this page.
The CyberSangha broadcast is part of "A Year of Body, Speech, and Mind," a free online program of live teachings, practices, and science & spirituality dialogs. Learn more
About the Presenters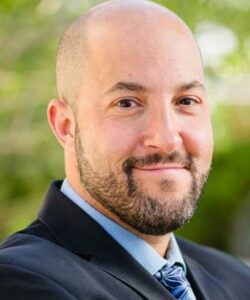 Eric L. Garland, Ph.D., is Distinguished Endowed Chair in Research, Distinguished Professor, and associate dean for research at the University of Utah College of Social Work. Eric is the director of the Center on Mindfulness and Integrative Health Intervention Development, associate director of integrative medicine in Supportive Oncology and Survivorship (SOS) at Huntsman Cancer Institute, and research health scientist in whole health at the VA Medical Center in Salt Lake City, Utah. Eric has developed an innovative mindfulness-based healing intervention derived from insights of cognitive, affective, and neurobiological science. Called mindfulness-oriented recovery enhancement, or MORE, the system also draws on influences from the great nonduality practice traditions, including mahamudra, dzogchen, and Kashmir Shaiva tantra. To complement his extensive expertise in clinical research, Eric is a licensed psychotherapist (LCSW), with more than 15 years of clinical experience working with persons suffering from addictive behaviors, mood disorders, traumatic stress, chronic pain, and psychosomatic conditions.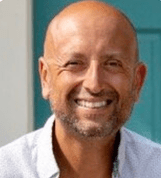 Fadel Zeidan, Ph.D., is associate professor of anesthesiology at University of California (UC) San Diego. He is also co-founder and neuroscience director of the newly formed UC San Diego Psychedelic Health and Research Initiative. His research is focused on determining the active mechanisms that mediate the relationship between self-regulatory practices and health. Fadel is particularly interested in examining the brain mechanisms involved in the relationship between mindfulness-based meditation and pain. The Zeidan Lab team have discovered the neural processes that support mindfulness meditation and mindfulness-based pain relief. Zeidan and his team have demonstrated that mindfulness meditation is mechanistically distinct from and more effective than placebo, distraction, or relaxation. His current research aims to identify the mechanisms that support modulation of self-referential processing by mindfulness and natural product-assisted therapies to cultivate well-being, empathy and compassion. In Zeitan's 2016 TEDx presentation Fadel shares his discoveries relating to pain management.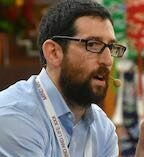 David R. Vago, Ph.D., is research associate professor of psychology at Vanderbilt University where he directs the Contemplative Neuroscience & Mind-Body Research Laboratory. He also maintains an appointment as a research associate in the department of psychiatry, Brigham and Women's Hospital, Harvard Medical School. David is the former research director of Osher Center for Integrative Medicine at Vanderbilt University Medical Center and is currently research lead for the wholistic well-being company, RoundGlass. He is a Mind & Life fellow, an advisory board member for many integrative health and wellness initiatives, and a founding member of the International Society for Contemplative Research.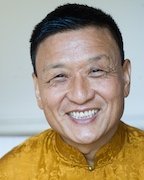 Geshe Tenzin Wangyal Rinpoche was born in India in 1961, following his parents' journey from Tibet to India in 1959. At age 11 he began formal studies as a monk at Menri Monastery near Dolanji, India, where he completed an 11-year course of traditional studies at the Bön Dialectic School. He was awarded his geshe degree in 1986. He now lives as a householder, and has been living and teaching in the West for more than 30 years. An accomplished scholar in all aspects of sutra, tantra and dzogchen, Rinpoche is an acclaimed author and a respected teacher of students worldwide. As the founder and spiritual director of Ligmincha International, he has established numerous centers and institutes of learning in the United States, Mexico, South America, Europe and India. Fluent in English, Rinpoche regularly offers online teachings in the form of live webcasts, online workshops and YouTube videos. He is renowned for his depth of wisdom; his clear, engaging teaching style; and his dedication to making the ancient Tibetan teachings highly accessible and relevant to the lives of Westerners.
More about Tenzin Wangyal Rinpoche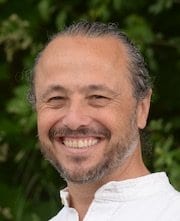 Alejandro Chaoul-Reich, Ph.D. (host) has studied in the Tibetan traditions since 1989, and for nearly 30 years in the Bön Tradition with Yongdzin Tenzin Namdak Rinpoche, His Holiness Lungtok Tenpai Nyima Rinpoche, and Tenzin Wangyal Rinpoche. He holds a Ph.D. in Tibetan religions from Rice University and is the director of the Mind Body Spirit Institute at the Jung Center of Houston. For the last 20 years he has been teaching and researching the benefits of Tibetan mind-body practices for people touched by cancer. Alejandro is a Contemplative Fellow at the Mind & Life Institute, and is the author of Chöd Practice in the Bön Tradition (Snow Lion, 2009), Tibetan Yoga for Health & Well-Being (Hay House, 2018), and Tibetan Yoga: Magical Movements of Body, Breath, and Mind (Wisdom Publications, November 23, 2021).