Rainbow Body and Resurrection: A Facebook Live conversation with Father Francis Tiso and Tenzin Wangyal Rinpoche, 65 minutes

Both the story of Christ and the scriptures and modern history of Tibetan Buddhism point to the dissolution of the physical body at the time of death as a sign of ultimate spiritual realization. Father Francis V. Tiso, author of Rainbow Body and Resurrection: Spiritual Attainment, the Dissolution of the Material Body, and the Case of Khenpo A Chö, discusses with Tenzin Wangyal Rinpoche the phenomenon of the rainbow body, or body of light. Topics of discussion may include the possible basis for the rainbow body, related scientific research, and yogic practices that can take us on the path to this state of ultimate realization.
View recording on Facebook to join the chat, or view on this page.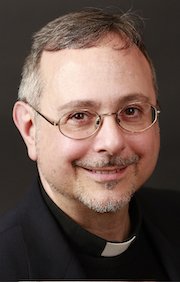 Father Francis Tiso holds an A.B. in Medieval Studies from Cornell University. He earned a Master of Divinity degree (cum laude) at Harvard University and holds a doctorate from Columbia University and Union Theological Seminary, where his specialization was Buddhist studies. He translated several early biographies of the Tibetan yogi and poet Milarepa for his dissertation on sanctity in Indo-Tibetan Buddhism. He has led research expeditions in South Asia, Tibet, and the Far East, and his teaching interests include Christian theology, history of religions, spirituality, ecumenism and interreligious dialogue. Father Tiso was associate director of the Secretariat for Ecumenical and Interreligious Affairs of the U.S. Conference of Catholic Bishops from 2004 to 2009, where he served as liaison to Islam, Hinduism, Buddhism, the Sikhs, and the Reformed (Calvinist) Churches. A New York native, since 1988 Father Tiso has been a priest of the Diocese of Isernia-Venafro, Italy, where he now serves as chaplain to the migrant communities in the Province of Isernia. He is president and founder of the Association "Archbishop Ettore Di Filippo," which serves migrant and vulnerable populations in the Province of Isernia. He was Diocesan Delegate for Ecumenical and Inter-religious Affairs from 1990 to 1998 (reappointed in 2016) and rector of the Istituto Diocesano delle Scienze Religiose, 1990-1993.
Review of Rainbow Body and Resurrection in Buddhadharma Magazine, Winter 2016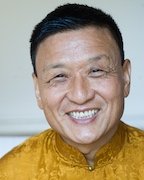 Geshe Tenzin Wangyal Rinpoche is the founder and spiritual director of Ligmincha International. A teacher and meditation master in the Tibetan Bön Buddhist tradition, he has taught in more than 25 countries around the world and reaches thousands of students through his many books and online programs. As a monk at Menri Monastery near Dolanji, India, Rinpoche completed an 11-year course of traditional studies at the Bön Dialectic School, where he was awarded his geshe degree in 1986. He now lives in California as a householder, and has been living and teaching in the West for more than 30 years.
More about Tenzin Wangyal Rinpoche
Read more about the rainbow body in Tibetan Yogas of Body, Speech and Mind, by Tenzin Wangyal Rinpoche