Feb 17, 2023
A live online conversation with contemplative neuroscientists David R. Vago, Ph.D., and Amishi Jha, Ph.D.; dzogchen master Geshe Tenzin Wangyal; and host Alejandro Chaoul-Reich, Ph.D.
Can we live more fully just by paying more attention? Our panelists discuss the science behind attention, how mindfulness can help us achieve our greatest potential and strategies for being more present in each moment. Using metaphors from Dr. Jha's recent bestselling book, Peak Mind, the panelists will discuss three subsystems of attention: the flashlight (selective focus), floodlight (receptive attention), and juggler (executive functioning). They will also discuss the similarities and differences between neuroscientific and Buddhist models of attention, plus recent findings from lab-based and field studies of contemplative training.
View on Facebook to join the chat, or view here on this page.
This CyberSangha broadcast is part of the Month of the Mind in "Bring Body, Speech & Mind to Life" a free online program of live teachings, practices, and science & spirituality dialogs. Other related events during the Month of the Mind include:
Sunday, February 5, 2023, 10 a.m. New York time: 24-Hour Full Moon Practice, "Through Spaciousness, Manifest Qualities That Benefit Others"
Registration closed
Saturday, February 18, 2023, 11 a.m. New York time: "Realizing Your Full Potential: Manifesting Qualities That Benefit Others"
Learn more & view live
About the Presenters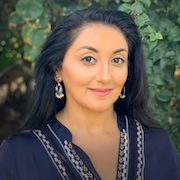 Amishi Jha, Ph.D., is director of contemplative neuroscience and professor of psychology at the University of Miami. Previously, she served as an assistant professor at the Center for Cognitive Neuroscience at the University of Pennsylvania. She received her B.S in biological psychology from the University of Michigan, her Ph.D. in psychology (cognitive neuroscience) from the University of California–Davis, and her post–doctoral training at the Brain Imaging and Analysis Center at Duke University in functional neuroimaging. With grants from the U.S. Department of Defense and several private foundations, she leads research on the neural bases of attention and the effects of mindfulness–based training programs on cognition, emotion, resilience, and performance in education, corporate, elite sports, first–responder, and military contexts. In her laboratory at the University of Miami she uses functional MRI, electrophysiological recordings and behavioral techniques to understand why our attention sometimes fails us, and if it can be trained for greater focus and less distractibility. She launched the first–ever study of offering mindfulness training tools to active–duty military service members as they prepared for deployment. In addition to her own published body of research, her work has been featured at TED, NATO, the World Economic Forum, the Pentagon, and the UK Parliament. In her national bestseller, Peak Mind: Find Your Focus, Own Your Attention, Invest 12 Minutes a Day (Harper Collins, 2022), she shares her discoveries on how attention can be trained for optimal performance and well–being.
More about Dr. Jha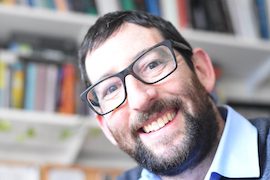 David R. Vago, Ph.D., is currently visiting faculty in the Contemplative Sciences Center at the University of Virginia and research associate in psychiatry at Brigham and Women's Hospital, Harvard Medical School. Dr. Vago is also research lead for the wholistic wellbeing company RoundGlass, where he and his team are building analytical tools for tracking health and wellbeing outcomes. Dr. Vago serves on multiple advisory boards and acts as a consultant for the mindfulness, well-being, and psychedelic research and industry communities. He is director of neurosciences for the International Society for Contemplative Research. Dr. Vago is formerly associate professor at Vanderbilt University Medical School and Vanderbilt Brain Institute. He previously held the position of research director at the Osher Center for Integrative Medicine and senior research coordinator at the Mind & Life Institute. He completed post-doctoral fellowships in neuropsychiatric neuroimaging at Weill Cornell Medical College, mind-body medicine at the University of Utah Medical School, and biological and social psychiatry at Harvard Medical School.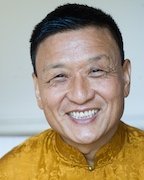 Geshe Tenzin Wangyal Rinpoche was born in India in 1961, following his parents' journey from Tibet to India in 1959. At age 11 he began formal studies as a monk at Menri Monastery near Dolanji, India, where he completed an 11-year course of traditional studies at the Bön Dialectic School. He was awarded his geshe degree in 1986. He now lives as a householder, and has been living and teaching in the West for more than 30 years. An accomplished scholar in all aspects of sutra, tantra and dzogchen, Rinpoche is an acclaimed author and a respected teacher of students worldwide. As the founder and spiritual director of Ligmincha International, he has established numerous centers and institutes of learning in the United States, Mexico, South America, Europe and India. Fluent in English, Rinpoche regularly offers online teachings in the form of live webcasts, online workshops and YouTube videos. He is renowned for his depth of wisdom; his clear, engaging teaching style; and his dedication to making the ancient Tibetan teachings highly accessible and relevant to the lives of Westerners.
More about Tenzin Wangyal Rinpoche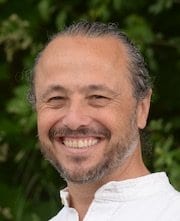 Alejandro Chaoul-Reich, Ph.D. (moderator) serves as director of research for Ligmincha International. He has studied in the Tibetan traditions since 1989, and for nearly 30 years in the Bön Tradition with Yongdzin Tenzin Namdak Rinpoche, His Holiness Lungtok Tenpai Nyima Rinpoche, and Tenzin Wangyal Rinpoche. He holds a Ph.D. in Tibetan religions from Rice University and is the director of the Mind Body Spirit Institute at the Jung Center of Houston. For the last 20 years he has been teaching and researching the benefits of Tibetan mind-body practices for people touched by cancer. He is a Contemplative Fellow at the Mind & Life Institute, and is the author of Chöd Practice in the Bön Tradition (Snow Lion, 2009), Tibetan Yoga for Health & Well-Being (Hay House, 2018), and Tibetan Yoga: Magical Movements of Body, Breath, and Mind (Wisdom Publications, 2021).