January 11, 2022
A conversation with Aleezé S. Moss, Michael Gawryziak, Geshe Tenzin Wangyal, and host Alejandro Chaoul-Reich
In this broadcast on mindfulness interventions that benefit both health care practitioners and their clients, our presenters will discuss results from The 3 Doors Compassion Project*. Drs. Moss and Gawryziak have both engaged in practices with Tenzin Wangyal Rinpoche and The 3 Doors North American Academy. They have also researched mindfulness and taught and/or prescribed it in health care settings and will share their experience and observations.
View live on the Facebook page of Tenzin Wangyal Rinpoche to join the chat, or view here on this page.
The CyberSangha broadcast is part of "A Year of Body, Speech, and Mind," a free online program of live teachings, practices, and science & spirituality dialogs. Learn more
*Resource: "3-Doors Compassion Project: Examining the Longitudinal Effects of a Nine-Month Tibetan Mind-Body Meditation Program." Study by M. Gawrysiak, R.T. Pohlig, A. Chaoul, M. Vaughn, G. Rocco, C. Clark, S. Grassetti, D. Petrovitch, & T. Wangyal. Current Psychology, September 2021.
About the Presenters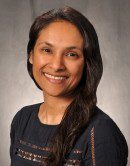 Aleezé Sattar Moss, Ph.D., is associate director of the Myrna Brind Center for Mindfulness at Thomas Jefferson University, Philadelphia. She is a certified mindfulness-based stress reduction (MBSR) teacher and has received extensive training in teaching mindfulness, including professional training with Jon Kabat-Zinn, Ph.D., founder of the Stress Reduction Clinic at the University of Massachusetts Medical Center. In addition to teaching MBSR, Dr. Moss teaches mindfulness to health care professionals, medical students, and employees in corporate settings. She also trains professionals to teach mindfulness. She conducts qualitative research on the effects of MBSR on physical and psychological health and has published in peer-reviewed journals. Dr. Moss notes that she is passionate about sharing the benefits of mindfulness and meditation and loves to attend meditation retreats.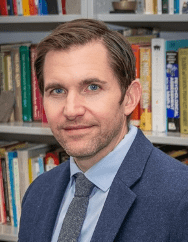 Michael J Gawrysiak, Ph.D., is associate professor of psychology at West Chester University of Pennsylvania and assistant professor of clinical psychology at the University of Pennsylvania. His clinical practice and program of research are organized around the implementation of mindfulness-based interventions for trauma, drug-alcohol misuse, and depression. Dr. Gawrysiak is currently principal investigator on an NIH-National Institute on Drug Abuse-funded clinical trial examining the effectiveness of mindfulness-based relapse prevention for opioid use disorder. He is also actively involved in collaborative efforts to study the benefits of participating in traditional Tibetan Bön meditation practices. He regularly facilitates mindfulness programming for drug-alcohol misuse and depression for the public and is actively engaged in personal study of contemplative practices.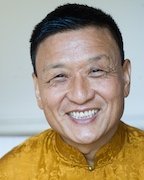 Geshe Tenzin Wangyal Rinpoche was born in India in 1961, following his parents' journey from Tibet to India in 1959. At age 11 he began formal studies as a monk at Menri Monastery near Dolanji, India, where he completed an 11-year course of traditional studies at the Bön Dialectic School. He was awarded his geshe degree in 1986. He now lives as a householder, and has been living and teaching in the West for more than 30 years. An accomplished scholar in all aspects of sutra, tantra and dzogchen, Rinpoche is an acclaimed author and a respected teacher of students worldwide. As the founder and spiritual director of Ligmincha International, he has established numerous centers and institutes of learning in the United States, Mexico, South America, Europe and India. Fluent in English, Rinpoche regularly offers online teachings in the form of live webcasts, online workshops and YouTube videos. He is renowned for his depth of wisdom; his clear, engaging teaching style; and his dedication to making the ancient Tibetan teachings highly accessible and relevant to the lives of Westerners.
More about Tenzin Wangyal Rinpoche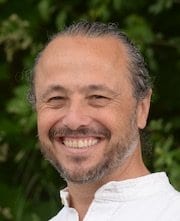 Alejandro Chaoul-Reich, Ph.D. (host) has studied in the Tibetan traditions since 1989, and for nearly 30 years in the Bön Tradition with Yongdzin Tenzin Namdak Rinpoche, His Holiness Lungtok Tenpai Nyima Rinpoche, and Tenzin Wangyal Rinpoche. He holds a Ph.D. in Tibetan religions from Rice University and is the director of the Mind Body Spirit Institute at the Jung Center of Houston. For the last 20 years he has been teaching and researching the benefits of Tibetan mind-body practices for people touched by cancer. Alejandro is a Contemplative Fellow at the Mind & Life Institute, and is the author of Chöd Practice in the Bön Tradition (Snow Lion, 2009), Tibetan Yoga for Health & Well-Being (Hay House, 2018), and Tibetan Yoga: Magical Movements of Body, Breath, and Mind (Wisdom Publications, November 23, 2021).