Nov 16, 2022
A live online conversation with Jon Kabat-Zinn, Geshe Tenzin Wangyal, and host Alejandro Chaoul-Reich.
Even when pain is unavoidable, suffering is optional. The practices of both mindfulness and dzogchen are renowned for changing how we relate to psychological, emotional, and physical pain, thereby easing our pain-related suffering and even lessening or eliminating the pain itself. Our esteemed presenters all share a deep, abiding interest in easing pain through meditation practice and in the research supporting its effectiveness. The CyberSangha broadcast is part of the Month of the Mind in "Bring Body, Speech & Mind to Life," a free yearlong program of live teachings, practices, and science & spirituality dialogs. Learn more
View on Facebook to join the chat.
About the Presenters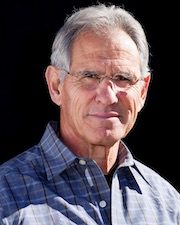 Jon Kabat-Zinn, Ph.D., did his doctoral work in molecular biology at the Massachusetts Institute of Technology, in the laboratory of Nobel laureate Salvador Luria. Jon is professor of medicine emeritus at the University of Massachusetts Medical School, where in 1979 he founded its world-renowned Mindfulness-Based Stress Reduction (MBSR) Clinic; and in 1995, the Center for Mindfulness in Medicine, Health Care, and Society. He is the author of 15 books currently in print in more than 45 languages. His most recent book, Mindfulness Meditation for Pain Relief, is set for publication in April 2023. He is also the author of a series of research papers on MBSR dating back to 1982. In a 2021 study of trends and developments in mindfulness research over 55 years, three of his empirical studies figure among the 10 most cited articles on mindfulness in the scientific literature; and a review article he authored is No. 2 among citations of the top 10 review articles on mindfulness. His work has contributed to a growing global movement of mindfulness into mainstream institutions, including medicine, psychology, health care, neuroscience, schools, higher education, business, social justice, criminal justice, prisons, the law, technology, the military, government, and professional sports. Jon lectures and leads mindfulness retreats around the world and online. In early 2020, as the Covid-19 pandemic was growing exponentially, he offered a three-month online "mitigation retreat" (66 consecutive weekdays of 90-minute guided meditations, talks, and dialogue). Those sessions can be accessed at this link.
More about Jon Kabat-Zinn (photo © Joshua Simpson)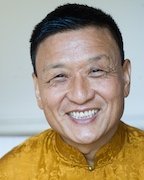 Geshe Tenzin Wangyal Rinpoche has taught dzogchen practices in the West for more than 30 years. He writes about easing physical and emotional pain through Tibetan meditation in his book The True Source of Healing, and has collaborated with host Alejandro Chaoul-Reich and others in research studies related to meditation and relief of suffering. Rinpoche was born in India in 1961, following his parents' journey from Tibet to India in 1959. At age 11 he began formal studies as a monk at Menri Monastery near Dolanji, India, where he completed an 11-year course of traditional studies at the Bön Dialectic School. He was awarded his geshe degree in 1986, and now lives as a householder in California. An accomplished scholar in all aspects of sutra, tantra and dzogchen, Rinpoche is an acclaimed author and a respected teacher of students worldwide. As the founder and spiritual director of Ligmincha International, he has established numerous centers and institutes of learning in the United States, Mexico, South America, Europe and India. Fluent in English, Rinpoche regularly offers online teachings in the form of live webcasts, online workshops and YouTube videos. He is renowned for his depth of wisdom; his clear, engaging teaching style; and his dedication to making the ancient Tibetan teachings highly accessible and relevant to the lives of Westerners.
More about Tenzin Wangyal Rinpoche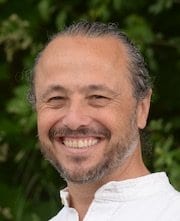 Alejandro Chaoul-Reich, Ph.D. (host) has studied in the Tibetan traditions since 1989, and for nearly 30 years in the Bön Tradition with Yongdzin Tenzin Namdak Rinpoche, His Holiness Lungtok Tenpai Nyima Rinpoche, and Tenzin Wangyal Rinpoche. He holds a Ph.D. in Tibetan religions from Rice University and is the director of the Mind Body Spirit Institute at the Jung Center of Houston. For the last 20 years he has been teaching and researching the benefits of Tibetan mind-body practices for people touched by cancer. Alejandro is a Contemplative Fellow at the Mind & Life Institute, and is the author of Chöd Practice in the Bön Tradition (Snow Lion, 2009), Tibetan Yoga for Health & Well-Being (Hay House, 2018), and Tibetan Yoga: Magical Movements of Body, Breath, and Mind (Wisdom Publications, 2021).