Jul 14, 2021
If you've ever felt like you've lost your mind, you're not alone — even top scientists remain uncertain of the mind's location. Based on both contemplative science and anecdotal evidence from direct meditative experience, researchers are reconsidering the relationship between the brain and the mind. In a live online discussion, James Duffy, Charles Raison, and host Alejandro Chaoul-Reich discuss the role of the physical nervous system according to modern science and ancient Tibetan wisdom. The CyberSangha broadcast is part of "A Year of Body, Speech, and Mind," a free 2021 online program of live teachings, practices, and science & spirituality dialogs. Learn more
View on Facebook to join the chat
About the Presenters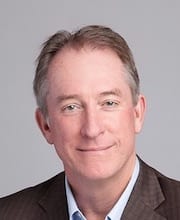 Charles L. Raison, M.D., is the Mary Sue and Mike Shannon Distinguished Chair for Healthy Minds, Children & Families and a professor at the School of Human Ecology, University of Wisconsin-Madison; as well as a professor in UW-Madison's Department of Psychiatry, School of Medicine and Public Health. Dr. Raison also serves as Director of Clinical and Translational Research for Usona Institute; Director of Research on Spiritual Health for Emory Healthcare; and visiting professor in the Center for the Study of Human Health at Emory University in Atlanta. Dr. Raison's research focuses on examining novel mechanisms involved in the development and treatment of major depression and other stress-related emotional and physical conditions, as well as the physical and behavioral effects of compassion training. More recently, Dr. Raison has taken a leadership role in the development of psychedelic medicines as potential treatments for major depression. Web of Science named him one of the world's most influential researchers of the decade (2010-2019). With Vladimir Maletic, he is co-author of The New Mind-Body Science of Depression (W.W. Norton, 2017).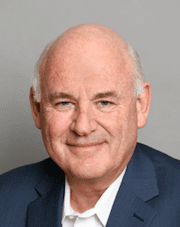 James Duffy, M.D., is an emeritus professor of psychiatry at the UCSF Weill Institute for Neurosciences, University of California, San Francisco. He is an elected fellow of the American Neuropsychiatry Association and the Academy of Hospice and Palliative Medicine. He is board certified in psychiatry, integrative medicine, psychosomatic medicine, and medical acupuncture. His current clinical focus is on developing practical approaches to an integrative psychiatry that incorporates both the wisdom of ancient traditions and the knowledge garnered from the modern medical scientific approach.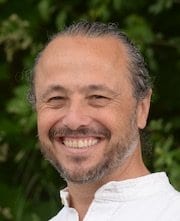 Alejandro Chaoul-Reich, Ph.D. (host) has studied in the Tibetan traditions since 1989, and for nearly 30 years in the Bön Tradition with Yongdzin Tenzin Namdak Rinpoche, His Holiness Lungtok Tenpai Nyima Rinpoche, and Tenzin Wangyal Rinpoche. He holds a Ph.D. in Tibetan religions from Rice University and is the director of the Mind Body Spirit Institute at the Jung Center of Houston. For the last 20 years he has been teaching and researching the benefits of Tibetan mind-body practices for people touched by cancer. Alejandro is a Contemplative Fellow at the Mind & Life Institute, and is the author of Chöd Practice in the Bön Tradition (Snow Lion, 2009), Tibetan Yoga for Health & Well-Being (Hay House, 2018), and the forthcoming Tibetan Yoga: Magical Movements of Body, Breath, and Mind (Wisdom Publications, November 23, 2021).