Dec 14, 2022
A live online conversation with Leslie Eisenberg, Ph.D.; Tawni Tidwell, Ph.D.; Geshe Tenzin Wangyal; and host Alejandro Chaoul-Reich, Ph.D.
We all aim to live well, but little is understood about how to die well. Our expert panelists discuss research into tukdam, a post-death meditative state in which the bodies of advanced meditation practitioners show delayed signs of decomposition for as many as three weeks or longer. What insights into the dying process can this research provide for both the dying and their support communities? What are its implications for living and practicing well? What is the role of the physical body in meditation?
View on Facebook to join the chat.
The CyberSangha broadcast is part of the Month of the Body in "Bring Body, Speech & Mind to Life," a free yearlong program of live teachings, practices, and science & spirituality dialogs. Learn more
About the Presenters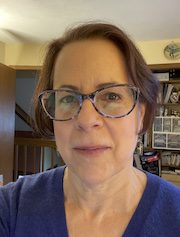 Leslie Eisenberg, Ph.D., is a board-certified forensic anthropologist holding an honorary fellow degree in the Department of Anthropology at the University of Wisconsin–Madison. She is the field principal investigator for the Tukdam Study, co-led by the Center for Healthy Minds and the Russian Academy of Sciences. Until 2021 she was an active member of the Midwest's federal Disaster Mortuary Operational Response Team and served as the anthropology team lead following the World Trade Center attacks and Hurricanes Katrina and Rita, among other disasters. Leslie is a fellow of the American Academy of Forensic Sciences and a registered professional archaeologist working as a consultant to law enforcement in Wisconsin and other jurisdictions. In 2016-17, she had the honor of directing UW-Madison's field excavations in northern France together with the University's Missing in Action Recovery and Identification Project in collaboration with the U.S. Defense Department's POW/MIA Accounting Agency.
Tawni Tidwell, Ph.D., is a biocultural anthropologist and Tibetan medical doctor. She is currently a Numata Visiting Professor at the University of Vienna and postdoctoral research associate at the Center for Healthy Minds of the University of Wisconsin-Madison. She is project lead for the Tukdam Study, a collaboration led by Center for Healthy Minds and the Russian Academy of Sciences with Tibetan medical and monastic colleagues. Tawni's research facilitates bridges across the Western scientific tradition and Tibetan medical tradition along with their attendant epistemologies and ontologies. Previously, she was a postdoctoral fellow at the Austrian Academy of Sciences, where her work focused on pharmacological innovations in Tibetan medicine and training practices for medicine compounding. Her doctoral work detailed the entrainment process for learning Tibetan medical diagnostics of Tibetan medical conceptions of cancer and related metabolic disorders.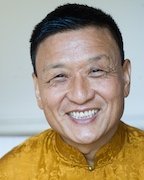 Geshe Tenzin Wangyal Rinpoche was born in India in 1961, following his parents' journey from Tibet to India in 1959. At age 11 he began formal studies as a monk at Menri Monastery near Dolanji, India, where he completed an 11-year course of traditional studies at the Bön Dialectic School. He was awarded his geshe degree in 1986. He now lives as a householder, and has been living and teaching in the West for more than 30 years. An accomplished scholar in all aspects of sutra, tantra and dzogchen, Rinpoche is an acclaimed author and a respected teacher of students worldwide. As the founder and spiritual director of Ligmincha International, he has established numerous centers and institutes of learning in the United States, Mexico, South America, Europe and India. Fluent in English, Rinpoche regularly offers online teachings in the form of live webcasts, online workshops and YouTube videos. He is renowned for his depth of wisdom; his clear, engaging teaching style; and his dedication to making the ancient Tibetan teachings highly accessible and relevant to the lives of Westerners.
More about Tenzin Wangyal Rinpoche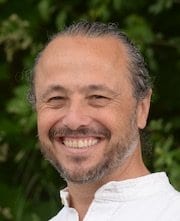 Alejandro Chaoul-Reich, Ph.D. (host) has studied in the Tibetan traditions since 1989, and for nearly 30 years in the Bön Tradition with Yongdzin Tenzin Namdak Rinpoche, His Holiness Lungtok Tenpai Nyima Rinpoche, and Tenzin Wangyal Rinpoche. He holds a Ph.D. in Tibetan religions from Rice University and is the director of the Mind Body Spirit Institute at the Jung Center of Houston. For the last 20 years he has been teaching and researching the benefits of Tibetan mind-body practices for people touched by cancer. Alejandro is a Contemplative Fellow at the Mind & Life Institute, and is the author of Chöd Practice in the Bön Tradition (Snow Lion, 2009), Tibetan Yoga for Health & Well-Being (Hay House, 2018), and Tibetan Yoga: Magical Movements of Body, Breath, and Mind (Wisdom Publications, 2021).