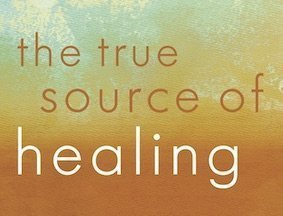 Jan 10, 2015
This recorded live webcast is Part 1, Session 1, of a free, 12-month course on The True Source of Healing. Like every other video of the course, it can also be viewed separately.
In this first session of a daylong Internet retreat, Geshe Tenzin Wangyal Rinpoche introduces his free, yearlong course on soul retrieval. Here, Rinpoche explains the source of these teachings, what it means to retrieve your soul, and how to identify signs of soul loss. He guides the practice of "the Three Precious Pills" to help you reconnect with your inherently joyful nature, and explains how to bring this practice effortlessly and harmoniously into your day to benefit your personal, family, and professional life. The teaching and guided practice are followed by a question-answer session with online participants.
The yearlong course is based on Rinpoche's book The True Source of Healing: How the Ancient Tibetan Practice of Soul Retrieval Can Transform and Enrich Your Life (Hay House, July 2015).