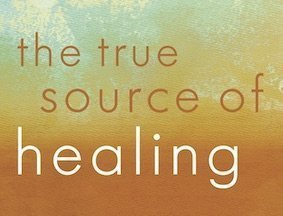 Jan 10, 2015
This recorded live webcast is Part 1, Session 4, of a free, 12-month course on The True Source of Healing. Like every other video of the course, it can also be viewed separately.
In this fourth session of a daylong Internet retreat, Marcy Vaughn guides the practices of the Nine Breathings of Purification and The Three Precious Pills.
Marcy Vaughn serves as practice leader for most of Ligmincha International's retreats at Serenity Ridge Retreat Center, and is a senior student of Tenzin Wangyal Rinpoche. She has practiced Tibetan Buddhism since 1973, and as director of practice and support for Ligmincha, she works with Rinpoche to plan courses that facilitate study and practice among his Western students. Marcy is editor of Rinpoche's books Tibetan Sound Healing, Awakening the Sacred Body, Awakening the Luminous Mind, and Spontaneous Creativity.
The yearlong course is based on Rinpoche's book The True Source of Healing: How the Ancient Tibetan Practice of Soul Retrieval Can Transform and Enrich Your Life (Hay House, July 2015).