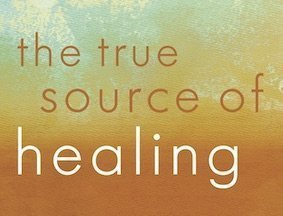 Mar 14, 2015
This recorded live webcast is Part 2 of a free, 12-month course on The True Source of Healing. Like every other video of the course, it can also be viewed separately.
According to the Tibetan Bon teachings of soul retrieval, when certain elemental qualities become lost to us, we lose parts of our soul. When we are able to retrieve those qualities — when the essences of the five natural elements of earth, water, fire, air and space come into balance within us — our soul is restored to health. In the teaching session of this recorded webcast, Geshe Tenzin Wangyal Rinpoche discusses the five elements, their characteristic qualities, and signs of balance and imbalance; and explains the outer, inner, and sacred elements and how they can influence us physically, energetically, mentally, and spiritually. Rinpoche then gives suggestions for practicing in the weeks and months to come; guides a simple meditation practice for connecting deeply with each of the elemental qualities; and answers students' questions.
The yearlong course is based on Rinpoche's book The True Source of Healing: How the Ancient Tibetan Practice of Soul Retrieval Can Transform and Enrich Your Life (Hay House, July 2015).