Jul 12, 2023
A live online conversation with renowned teacher, scholar and author Robert Thurman, Ph.D.; distinguished researcher and author Barbara Fredrickson, Ph.D.; Tibetan meditation master Geshe Tenzin Wangyal; and host Alejandro Chaoul-Reich, Ph.D.

How do we balance the importance of honoring anger when it arises and not feeding it in a way that causes harm? Is it possible to separate out the wisdom aspects of anger, such as boundary-setting and clear-seeing, from its destructive side? What does it mean to transform anger into love, on a practical level? This lively dialogue will explore working with the energy of anger from the perspective of Tibetan Buddhist and Bön spirituality, alongside Western psychological approaches. The conversation will also explore both scientific and spiritual understandings on cultivating love and positive states of mind. Central to the inquiry will be the question of how to work with emotion that arises without suppressing or acting out in destructive ways, as well as how to apply antidotes that bring about transformative shifts in our energy and emotions.
View live on Facebook to join the chat.
This dialog is part of a one-month exploration of anger and love in a free yearlong program. Related: "Embracing Anger, Cultivating Love," a teaching and guided meditation with Tenzin Wangyal Rinpoche.
About the Presenters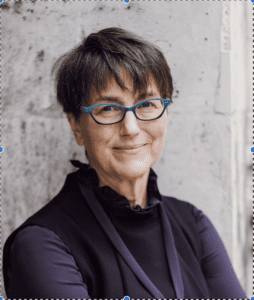 Barbara Fredrickson, Ph.D., is Kenan Distinguished Professor in the Department of Psychology and Neuroscience at the University of North Carolina at Chapel Hill. She is both an award-winning teacher and among the most highly cited scientists worldwide. Her books, Positivity and Love 2.0: How Our Supreme Emotion Affects Everything We Feel, Think, Do, and Become, have been translated into dozens of languages. In 2023, she was recognized as a Fellow of the American Association for the Advancement of Science "for seminal research demonstrating the adaptive value of positive emotions, extraordinary dissemination of this knowledge to general audiences, and exceptional service establishing positive psychology within affective science." In 2017, Professor Fredrickson was honored with the Tang Prize for Achievements in Psychology to recognize exceptional career contributions to the wellbeing of humanity.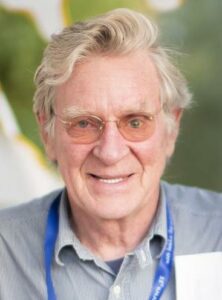 Robert A.F. Thurman, Ph.D., is the Jey Tsong Khapa Professor of Indo-Tibetan Buddhist Studies in the Department of Religion at Columbia University, president of the Tibet House U.S., a non-profit organization dedicated to the preservation and promotion of Tibetan civilization, and president of the American Institute of Buddhist Studies, a non-profit affiliated with the Center for Buddhist Studies at Columbia University and dedicated to the publication of translations of important artistic and scientific treatises from the Tibetan Tengyur. TIME Magazine chose Professor Thurman as one of its 25 most influential Americans in 1997, describing him as a "larger than life scholar-activist destined to convey the Dharma, the precious teachings of Shakyamuni Buddha, from Asia to America." The New York Times recently said Thurman "is considered the leading American expert on Tibetan Buddhism." Thurman is known as a talented popularizer of the Buddha's teachings. He is a riveting speaker and the author of many books including Love Your Enemies with Sharon Salzberg, which focuses on important aspects that will be discussed in this dialogue.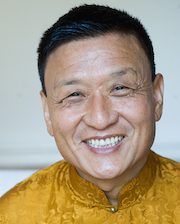 Geshe Tenzin Wangyal Rinpoche is an acclaimed author and a respected teacher of students worldwide. He completed an 11-year course of traditional studies at the Bön Dialectic School at Menri Monastery near Dolanji, India, and was awarded his geshe degree in 1986. He now lives as a householder, and has been living and teaching in the West for more than 30 years. As the founder and spiritual director of Ligmincha International, he has established numerous centers and institutes of learning in the United States, Mexico, South America, Europe and India. He regularly offers online teachings in the form of live webcasts, online workshops and YouTube videos, and is renowned for his clear, engaging teaching style and his dedication to making the ancient Tibetan teachings highly accessible and relevant to the lives of Westerners. His many books include Awakening the Luminous Mind: Tibetan Meditation for Inner Peace and Joy; The True Source of Healing: How the Ancient Tibetan Practice of Soul Retrieval Can Transform and Enrich Your Life; and Spontaneous Creativity: Meditations for Manifesting Your Positive Qualities. Click here to learn more about Tenzin Wangyal Rinpoche.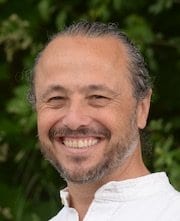 Alejandro Chaoul-Reich, Ph.D. (host) serves as director of research for Ligmincha International. He has studied in the Tibetan traditions since 1989, and for nearly 30 years in the Bön Tradition with Yongdzin Tenzin Namdak Rinpoche, His Holiness Lungtok Tenpai Nyima Rinpoche, and Tenzin Wangyal Rinpoche. He holds a Ph.D. in Tibetan religions from Rice University and is the director of the Mind Body Spirit Institute at the Jung Center of Houston. For the last 20 years he has been teaching and researching the benefits of Tibetan mind-body practices for people touched by cancer. He is a Contemplative Fellow at the Mind & Life Institute, and is the author of Chöd Practice in the Bön Tradition (Snow Lion, 2009), Tibetan Yoga for Health & Well-Being (Hay House, 2018), and Tibetan Yoga: Magical Movements of Body, Breath, and Mind (Wisdom Publications, 2021).