8:30 a.m. California | 11:30 a.m. New York | 9 p.m. Delhi

In a live online conversation, social worker Subash Mani Singh and award-winning photojournalist Tashi Tobgyal share their first-hand knowledge of the ongoing COVID-19 crisis in India. Tobgyal further describes his experiences documenting the devastation. Hosted by Tenzin Wangyal Rinpoche.
View live on Facebook to join the chat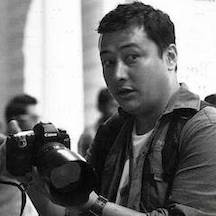 Tashi Tobgyal is an award winning photojournalist with the New Delhi-based The Indian Express. He is known for his reportage of the rat-hole coal mines in East India, the Kedarnath and Kashmir floods, the 2015 earthquake in Nepal, and the plight of the sewage workers; as well as for covering agrarian, caste, and environmental issues. Born in exile in Darjeeling, India, he received his masters in social work from the Aligarh Muslim University, India.
More about Tashi Tobgyal: Website | Instagram | Flickr | Twitter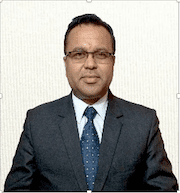 Subash Mani Singh is the founder and chairman of Mani Trust, a public charitable trust in Kalimpong, West Bengal, India. There, he initiated a program of 10 Humane Initiatives, including Health for Helpless, Support for Life, Health & Medical Awareness, Medical Consultation & Referral Services, Education Support for the Deserving; Food for Helpless; Water Resource Preservation; Shelter for Helpless; Lets Save Environment and Information Awareness for the holistic development of the people of North Bengal. At Mani Trust he also initiated the Employment Opportunities for Livelihood Sustainability, providing skills training for 2000 women artisans; and Darjeeling Organics, for promoting and preserving the potential organic products of Darjeeling Hills. He has served as national president of the National Confederation of Dalit Adivasi Organisations (NACDAOR), and has held key positions in a wide range of other local organizations.
About Mani Trust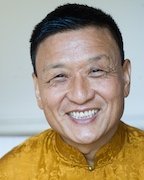 Geshe Tenzin Wangyal (host) is an acclaimed author and a respected teacher of students worldwide. As the founder and spiritual director of Ligmincha International, he has established numerous centers and institutes of learning in the United States, Mexico, South America, Europe and India. Fluent in English, Rinpoche regularly offers online teachings in the form of live webcasts, online workshops and YouTube videos. He is renowned for his depth of wisdom; his clear, engaging teaching style; and his dedication to making the ancient Tibetan teachings highly accessible and relevant to the lives of Westerners.
More about Tenzin Wangyal Rinpoche
Donate to Help India
Tenzin Wangyal Rinpoche and Ligmincha International aim to raise $100,000 for COVID-19 relief in India. Rinpoche is personally donating $10,000 to this campaign. Please join him and us! As of May 4, more than $25,000 has been contributed toward the goal. Ligmincha will pay any costs associated with this fundraiser, so that 100 percent of all funds donated through the link below can go equally to three organizations in India working to relieve the suffering the pandemic has brought to that country.
To send a bank transfer, email Ligmincha for details. To donate via PayPal or credit card and learn about the relief agencies, click on the link below.