May 11, 2021
Tenzin Wangyal Rinpoche and his wife, Khandro Tsering Wangmo, host a moving conversation with Jitender Singh Shunty and Jyotjeet Sabarwal, representatives of Shaheed Bhagat Singh Sewa Dal (SBS Foundation). Joining the conversation is Rob Patzig, president of Ligmincha International. SBS is a non-governmental organization that focuses on providing free cremation services, ambulance services, and disaster management services in five states within India.
View live on Facebook to join the chat
Donate to Help India
India has been experiencing the worst outbreak of COVID-19 in the world, with more than 400,000 new cases a day. Hospitals have run out of basic medical supplies, ICU beds are full, and many patients are dying because of oxygen shortages. Tenzin Wangyal Rinpoche and Ligmincha International aim to raise $100,000 for COVID-19 relief in India. Rinpoche is personally donating $10,000 to this campaign. Please join him and us! As of May 11, more than $74,000 has been contributed toward the goal. Ligmincha will pay any costs associated with this fundraiser, so that 100 percent of all funds donated through the link below can go equally to three organizations in India working to relieve the suffering the pandemic has brought to that country.
To donate directly to SBS Foundation, click here.
To send a bank transfer to Ligmincha's COVID-19 relief campaign, email Ligmincha for details. To donate via PayPal or credit card and learn more about the relief agencies, click on the link below.
About the Presenters
Jitender Singh Shunty has engaged in social work for the past 30 years. He is the founder of SBS Foundation, an NGO whose motto is "selfless service to mankind."
Jyotjeet Sabarwal serves as Youth President of SBS, enlisting young people to actively assist the NGO on the front lines. Sabarwal has a master's degree in social work from the United Kingdom.
SBS helps to cremate unclaimed bodies and immerse the ashes as guided by the Hindu and Sikh religion. The NGO organizes blood donation camps and provides blood free of cost to the needy patients. It also provides free ambulance service and works in the field of disaster management.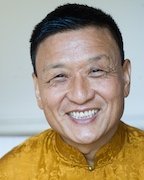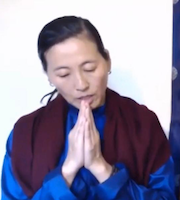 Geshe Tenzin Wangyal is an acclaimed author and a respected teacher of students worldwide. As the founder and spiritual director of Ligmincha International, he has established numerous centers and institutes of learning in the United States, Mexico, South America, Europe and India. His wife, Khandro Tsering Wangmo Khymsar, is a Bönpo by birth from the Shutsang bloodline. She attended school in India and continued her higher education in Charlottesville, Virginia, USA. She has hosted many visiting Bönpo and other monks and assisted them in performing rituals for Western students.
More about Tenzin Wangyal Rinpoche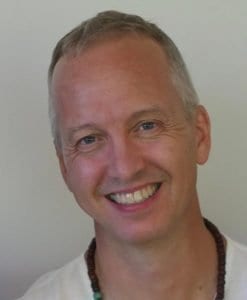 Rob Patzig has served as president of  Ligmincha International since 2015. Rob also teaches Tibetan yoga (trul khor) and hatha yoga. Previously he has worked as an investment manager, a director of market research, an English instructor at the university level, script writer, bicycle mechanic, short-order cook, and dishwasher. He lives in Charlottesville, Virginia, with his wife, Eileen, and their two dogs, and has two grown children.