Aug 25, 2023
A live online conversation with professor of philosophy Emily McRae, Ph.D.; physician and author Margaret Plews-Ogan, M.D.; Tibetan meditation master Geshe Tenzin Wangyal; and host Alejandro Chaoul-Reich, Ph.D.

"Truth is always joyful, though the journey to the truth may be painful," writes Tenzin Wangyal Rinpoche. Why do some people thrive when facing adversity while others struggle immensely? How can we use difficult challenges as a catalyst for positive transformation? This lively dialogue will explore the notions of wisdom and ignorance from the perspective of Tibetan Buddhist and Bön spirituality, alongside Western philosophical, physiological, psychological systems, looking at what these terms really mean and what they imply for the possibility of transforming difficult circumstances.
View live on Facebook to join the chat.
This dialog is part of a one-month exploration of ignorance and wisdom in a free yearlong program. Related: "Embracing Ignorance, Cultivating Wisdom," a teaching and guided meditation with Tenzin Wangyal Rinpoche.
About the Presenters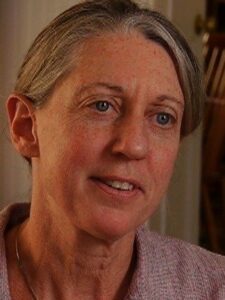 Margaret (Peggy) Plews-Ogan, M.D., is the Bernard B. and Annie E. Brodie Professor of Medicine at the University of Virginia School of Medicine and co-director of the Wisdom and Wellbeing Program — a health-system initiative to address stress, burnout, and professionalism at UVA, which includes a coaching program for faculty and staff. She is the recipient of a Templeton Foundation grant to study how wisdom is developed through adversity. In that research she studied both patients and physicians and the process of moving through difficult circumstances to wisdom gained. She was the founding director of the Center for Appreciative Practice, a center dedicated to fostering positive emotion in the workplace. She is the recipient of multiple awards for teaching and humanism in medicine. She is the author of numerous articles and book chapters, as well as three books: Appreciative Practices in Health Care, Choosing Wisdom: Strategies and Inspiration for Growing through Life-Changing Difficulties (with an accompanying public television documentary), and Wisdom Leadership: Leading Positive Change in the Academic Health Sciences Center.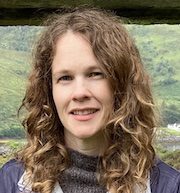 Emily McRae is an associate professor of philosophy at the University of New Mexico. She specializes in Tibetan Buddhist philosophy, ethics, moral psychology, and feminism. Much of her work is in the philosophy of emotions and the philosophy of interpersonal relationships. With the support of a National Endowment for the Humanities Award for Faculty, she is currently writing a book on Indo-Tibetan philosophical approaches to moral ignorance.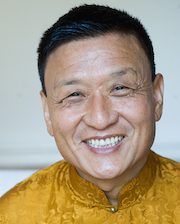 Geshe Tenzin Wangyal Rinpoche is an acclaimed author and a respected teacher of students worldwide. He completed an 11-year course of traditional studies at the Bön Dialectic School at Menri Monastery near Dolanji, India, and was awarded his geshe degree in 1986. He now lives as a householder, and has been living and teaching in the West for more than 30 years. As the founder and spiritual director of Ligmincha International, he has established numerous centers and institutes of learning in the United States, Mexico, South America, Europe and India. He regularly offers online teachings in the form of live webcasts, online workshops and YouTube videos, and is renowned for his clear, engaging teaching style and his dedication to making the ancient Tibetan teachings highly accessible and relevant to the lives of Westerners. His many books include Awakening the Luminous Mind: Tibetan Meditation for Inner Peace and Joy; The True Source of Healing: How the Ancient Tibetan Practice of Soul Retrieval Can Transform and Enrich Your Life; and Spontaneous Creativity: Meditations for Manifesting Your Positive Qualities. Click here to learn more about Tenzin Wangyal Rinpoche.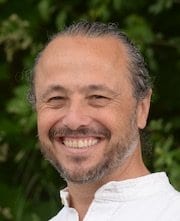 Alejandro Chaoul-Reich, Ph.D. (host) serves as director of research for Ligmincha International. He has studied in the Tibetan traditions since 1989, and for nearly 30 years in the Bön Tradition with Yongdzin Tenzin Namdak Rinpoche, His Holiness Lungtok Tenpai Nyima Rinpoche, and Tenzin Wangyal Rinpoche. He holds a Ph.D. in Tibetan religions from Rice University and is the director of the Mind Body Spirit Institute at the Jung Center of Houston. For the last 20 years he has been teaching and researching the benefits of Tibetan mind-body practices for people touched by cancer. He is a Contemplative Fellow at the Mind & Life Institute, and is the author of Chöd Practice in the Bön Tradition (Snow Lion, 2009), Tibetan Yoga for Health & Well-Being (Hay House, 2018), and Tibetan Yoga: Magical Movements of Body, Breath, and Mind (Wisdom Publications, 2021).