A live online dialog with Tenzin Wangyal, Esq., and co-hosts Geshe Tenzin Wangyal and Jhama Lhamo. The conversation is in Tibetan, with a brief closing summary in English.

Are you considering emigrating to the United States, or have you already done so? An expert in immigration law, Tenzin Wangyal, Esq., helps Tibetans understand the challenges they may face in the immigration process. What should one know about the legalities, including green cards, student visas, Tibetan IC passports, and other essential documents? Joining the discussion are co-hosts Geshe Tenzin Wangyal and Jhama Lhamo. This is the first broadcast in a new "Learning & Flourishing" CyberSangha series. Learn more about the series below.
View live on Facebook to join the chat.
About the Presenters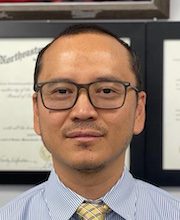 Tenzin Wangyal, Esq., is the founder and principal attorney of the Queens, N.Y.-based law offices of Tenzin Wangyal, PLLC, which serve the immigrant community located in New York, New Jersey, and beyond with their myriad legal needs including those related to immigration law, family law, and residential real estate matters. Wangyal is an alumnus of the Tibetan Children's Village Schools in Dharamsala, India, and a Tibetan refugee born and raised in Kollegal, South India.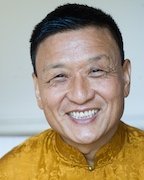 Geshe Tenzin Wangyal Rinpoche (co-host) was born in India in 1961, following his parents' journey from Tibet to India in 1959. At age 11 he began formal studies as a monk at Menri Monastery near Dolanji, India, where he completed an 11-year course of traditional studies at the Bön Dialectic School. He was awarded his geshe degree in 1986. He now lives as a householder, and has been living and teaching in the West for more than 30 years. An accomplished scholar in all aspects of sutra, tantra and dzogchen, Rinpoche is an acclaimed author and a respected teacher of students worldwide. As the founder and spiritual director of Ligmincha International, Rinpoche has established numerous centers and institutes of learning in the United States, Mexico, South America, Europe and India. More about Tenzin Wangyal Rinpoche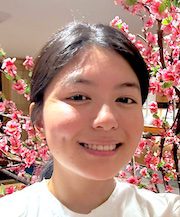 Jhama Lhamo (co-host) of Solan, India, received her high school education at the Tibetan Children's Village School in Bangalore, South India. She holds a bachelor's degree from Shoolini University in Himachal Pradesh, India. She is currently producing a short documentary on the Bodhisattvas in Action (BIA) Institute, a non-governmental organization in Gokarneshwar, Nepal.
Announcing the New "Learning & Flourishing" Series
The October 14 online broadcast is the first in a brand-new CyberSangha series hosted by Jhama Lhamo. Join us for future insightful interviews and engaging debates. The "Learning & Flourishing" series promotes education, awareness, and mutual understanding among diverse communities. For example:
Discover lesser-known aspects of Tibetan history, and Buddhist views on science.
Meet young Tibetan leaders who discuss how they are supporting their communities, promoting social change, and preserving cultures.
Hear the stories of cancer survivors and those who have overcome thoughts of suicide.
Meet with experts on ethics and philosophy from various cultural backgrounds.
Receive tips for applying to higher education.
Each 60- to 90-minute session will feature distinguished speakers, experts, and other individuals with unique stories to tell, toward promoting understanding, empathy, and personal growth. For updates about future broadcasts, subscribe to the CyberSangha News email list.
Photo of Statue of Liberty by Tom Coe