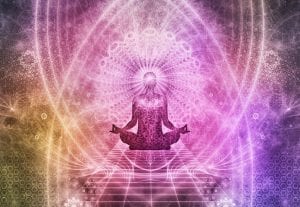 A live online discussion with Judith Simmer-Brown, Shirley Telles, Geshe Tenzin Wangyal, and host Alejandro Chaoul-Reich

In the second of a series of 2021 Science & Spirituality Dialogs on wellness of body, breath, and mind, invited panelists discuss the importance and benefits of focused breathing in contemplative practices such as yoga and Buddhist meditation. The dialog is part of a free yearlong online program related to body, speech, and mind. Learn more
View live on the Facebook page of Tenzin Wangyal Rinpoche to join the chat, or view here on this page. If the livestream doesn't appear at the scheduled time, try refreshing the page.
About the Presenters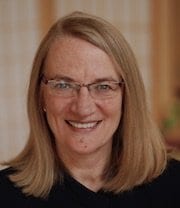 Acharya Judith Simmer-Brown, Ph.D., is Distinguished Professor of Contemplative and Religious Studies at Naropa University in Boulder, Colorado, where she is a founding faculty member. She serves on the Compassion Training Task Force for the Center for the Advancement of Contemplative Education at Naropa, and as one of the compassion trainers. A Buddhist practitioner since the early 1970s, she became a student of Chogyam Trungpa Rinpoche in 1974 and was empowered as an acharya (senior teacher) by Sakyong Mipham Rinpoche in 2000. In Shambhala, she teaches advanced Vajrayana retreats and programs, as well as introductory classes and weekends. She co-chairs the Contemplative Studies Steering Committee for the American Academy of Religion. Her book, Dakini's Warm Breath (Shambhala 2001), explores the feminine principle as it reveals itself in meditation practice and everyday life for women and men. She is also co-editor of Meditation and the Classroom: Contemplative Pedagogy for Religious Studies (SUNY 2011). She and her husband, Richard, have two adult children and three grandchildren.
More about Judith Simmer-Brown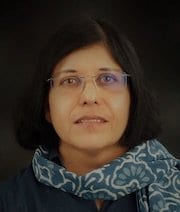 Shirley Telles, MBBS, Ph.D., has a degree in conventional medicine and an M.Phil and Ph.D. in neurophysiology, with a focus on the effects of yoga practice. She received a Fulbright fellowship in 1998, and in 2001 an award from the Templeton Foundation for creative ideas in neurobiology. In 2007 she received a grant from the Centre for Advanced Research of the to study meditation's effects through autonomic variables, evoked and event-related potentials, polysomnography, and functional MRI. Since 2007 Dr Telles has served as the director of Patanjali Research Foundation, Haridwar, India. She has seven books and nearly 200 research papers cited in bibliographic databases. She is an enthusiastic practitioner of yoga.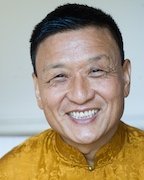 Geshe Tenzin Wangyal Rinpoche was born in India in 1961, following his parents' journey from Tibet to India in 1959. At age 11 he began formal studies as a monk at Menri Monastery near Dolanji, India, where he completed an 11-year course of traditional studies at the Bön Dialectic School. He was awarded his geshe degree in 1986. He now lives as a householder, and has been living and teaching in the West for more than 30 years. An accomplished scholar in all aspects of sutra, tantra and dzogchen, Rinpoche is an acclaimed author and a respected teacher of students worldwide. As the founder and spiritual director of Ligmincha International, he has established numerous centers and institutes of learning in the United States, Mexico, South America, Europe and India. Fluent in English, Rinpoche regularly offers online teachings in the form of live webcasts, online workshops and YouTube videos. He is renowned for his depth of wisdom; his clear, engaging teaching style; and his dedication to making the ancient Tibetan teachings highly accessible and relevant to the lives of Westerners.
More about Tenzin Wangyal Rinpoche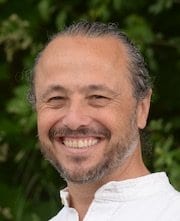 Alejandro Chaoul-Reich, Ph.D. (host) has studied in the Tibetan traditions since 1989, and for nearly 30 years in the Bön Tradition with Yongdzin Tenzin Namdak Rinpoche, His Holiness Lungtok Tenpai Nyima Rinpoche, and Tenzin Wangyal Rinpoche. He holds a Ph.D. in Tibetan religions from Rice University and is the director of the Mind Body Spirit Institute at the Jung Center of Houston. For the last 20 years he has been teaching and researching the benefits of Tibetan mind-body practices for people touched by cancer. Alejandro is a Contemplative Fellow at the Mind & Life Institute, and is the author of Chöd Practice in the Bön Tradition (Snow Lion, 2009) and Tibetan Yoga for Health & Well-Being (Hay House, 2018).