March 23, 2022
A lively discussion with Eve Ekman, Bessel van der Kolk, Geshe Tenzin Wangyal, and host Alejandro Chaoul-Reich
Presenters and hosts delve into trauma and emotions and how the body keeps score by affecting the very perception through which an individual meets life. The panel presented differing understandings on how trauma can be healed and why.
Eve Ekman draws from her work on a Dalai Lama-supported project to increase emotion awareness through an online Atlas of Emotions and her recent research on the meditation practice of working with difficult emotions: Feeding Your Demons. Bessel van der Kolk, author of The Body Keeps the Score, brings poignant insight into the impact of emotions and how the body keeps score of them. One particular topic of interest is the use of psychedelics, specifically MDMA, and how this effective treatment must be presented in sacred space and not abused.
View on the Facebook page of Tenzin Wangyal Rinpoche to join the chat, or view here on this page.
The CyberSangha broadcast is part of "Bring Body, Speech & Mind to Life," a free yearlong program of live teachings, practices, and science & spirituality dialogs. Learn more
About the Presenters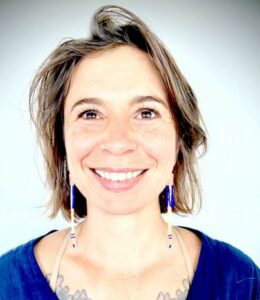 Eve Ekman Ph.D., MSW, is a writer, teacher and contemplative social scientist designing, delivering, and evaluating tools for emotional awareness. Eve draws from interdisciplinary training in clinical social work, integrative medicine, social psychology, and contemplative practice where she has focused on addressing burnout, especially among frontline professionals. Currently Dr. Ekman is wellbeing lead on the health team at Apple; the lead trainer for the Cultivating Emotional Balance training program; a senior fellow at Greater Good Science Center at UC Berkeley; and Mind and Life Institute fellow.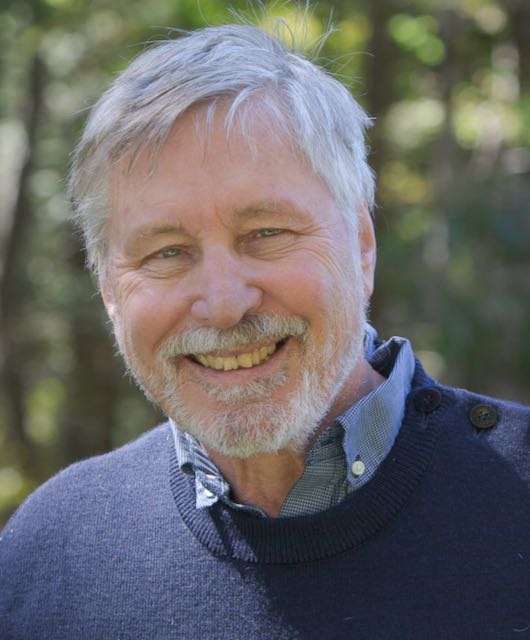 Bessel van der Kolk, M.D., is the founder and medical director of the Trauma Center in Brookline, Mass. He is also a professor of psychiatry at Boston University School of Medicine and director of the National Complex Trauma Treatment Network. His book The Body Keeps the Score: Brain, Mind, and Body in the Healing of Trauma shows how fear and isolation at the core of traumatic experiences literally reshape both brain and body.
May 18 – 21, 2022, Dr. van der Kolk is host for the 33rd Annual BostonTrauma Conference in Boston. This event brings together some of the world's most innovative leaders from the field of trauma, attachment, neuroscience, mindfulness, body-oriented work and psychedelic studies. When he is not teaching around the world, he works and lives in Boston.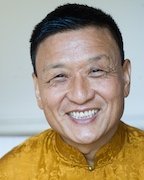 Geshe Tenzin Wangyal Rinpoche was born in India in 1961, following his parents' journey from Tibet to India in 1959. At age 11 he began formal studies as a monk at Menri Monastery near Dolanji, India, where he completed an 11-year course of traditional studies at the Bön Dialectic School. He was awarded his geshe degree in 1986. He now lives as a householder, and has been living and teaching in the West for more than 30 years. An accomplished scholar in all aspects of sutra, tantra and dzogchen, Rinpoche is an acclaimed author and a respected teacher of students worldwide. As the founder and spiritual director of Ligmincha International, he has established numerous centers and institutes of learning in the United States, Mexico, South America, Europe and India. Fluent in English, Rinpoche regularly offers online teachings in the form of live webcasts, online workshops and YouTube videos. He is renowned for his depth of wisdom; his clear, engaging teaching style; and his dedication to making the ancient Tibetan teachings highly accessible and relevant to the lives of Westerners.
More about Tenzin Wangyal Rinpoche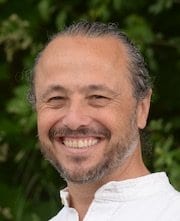 Alejandro Chaoul-Reich, Ph.D. (host) has studied in the Tibetan traditions since 1989, and for nearly 30 years in the Bön Tradition with Yongdzin Tenzin Namdak Rinpoche, His Holiness Lungtok Tenpai Nyima Rinpoche, and Tenzin Wangyal Rinpoche. He holds a Ph.D. in Tibetan religions from Rice University and is the director of the Mind Body Spirit Institute at the Jung Center of Houston. For the last 20 years he has been teaching and researching the benefits of Tibetan mind-body practices for people touched by cancer. Alejandro is a Contemplative Fellow at the Mind & Life Institute, and is the author of Chöd Practice in the Bön Tradition (Snow Lion, 2009), Tibetan Yoga for Health & Well-Being (Hay House, 2018), and Tibetan Yoga: Magical Movements of Body, Breath, and Mind (Wisdom Publications, 2021).