April 26, 2022
Do cultural beliefs affect how your body manifests? Do some subconscious cultural mindsets actually contribute to addiction, obesity, and poor health, even more so than genetics? In mindful breath practice we experience, and science documents, healthy changes in mind and body. Supported by breath, we can cultivate a sense of joy and recognize our inner connectedness. We know this sense of belonging leads to longer life. What other factors can unlock the biocognitive (mind/body/culture) blocks to happiness and longevity?
For this inspiring and free online Science & Spirituality dialog, the speaker panel includes pioneering clinical neuropsychologist Mario Martinez who brings an illuminating vocabulary and understanding of biocognition to neuropsychology; meditation teacher/lama and scholar Willa Blythe Baker whose practices on breath, embodiment, and wilderness, address stress and resilience in a time of eco-anxiety; Dzogchen master and teacher Tenzin Wangyal Rinpoche; and host Alejandro Chaoul-Reich. From their varied perspectives, they will share practices that allow your inner wisdom, unbound by cultural bias, to guide you to greater spiritual and physical wellbeing.
View live on the Facebook page of Tenzin Wangyal Rinpoche to join the chat, or view here on this page.
The CyberSangha broadcast is part of "Bring Body, Speech & Mind to Life," a free yearlong program of live teachings, practices, and science & spirituality dialogs. Learn more
About the Presenters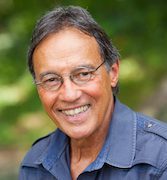 Mario Martinez, Psy.D., is a clinical neuropsychologist who specializes in how cultural beliefs affect health and longevity. Based on credible research evidence he proposes that longevity is learned, while the causes of health are inherited. He has studied healthy centenarians (100+ years old) worldwide and found that in only 20 – 25% of these cases can longevity be attributed to genetics; the rest are related to how they live and the cultural beliefs they share. He is the author of the bestselling book The MindBody Code: How to Change the Beliefs that Limit Your Health, Longevity, and Success and teaches his theory and practice of biocognitive science through online formats to the general public. He shares his observations on longevity and explains why the immune system is not just a protector but also responds to and is affected by the cultural premises we have adopted to perceive the world.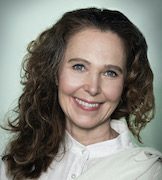 Willa Blythe Baker, Ph.D., is a dharma teacher (lama) in the Tibetan Buddhist tradition. She is the founder and spiritual co-director of Natural Dharma Fellowship in Boston, MA, and its retreat center Wonderwell Mountain Refuge in Springfield, NH. She has authored several books including most recently The Wakeful Body: Somatic Mindfulness as a Path to Freedom. She guides meditation retreats primarily in the Northeastern United States. Dr. Baker earned her Ph.D. in religion from Harvard University.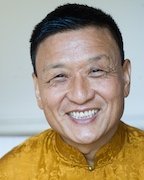 Geshe Tenzin Wangyal Rinpoche was born in India in 1961, following his parents' journey from Tibet to India in 1959. At age 11 he began formal studies as a monk at Menri Monastery near Dolanji, India, where he completed an 11-year course of traditional studies at the Bön Dialectic School. He was awarded his geshe degree in 1986. He now lives as a householder, and has been living and teaching in the West for more than 30 years. An accomplished scholar in all aspects of sutra, tantra and dzogchen, Rinpoche is an acclaimed author and a respected teacher of students worldwide. As the founder and spiritual director of Ligmincha International, Rinpoche has established numerous centers and institutes of learning in the United States, Mexico, South America, Europe and India. Fluent in English, he regularly offers online teachings in the form of live webcasts, online workshops and YouTube videos. He is renowned for his depth of wisdom; his clear, engaging teaching style; and his dedication to making the ancient Tibetan teachings highly accessible and relevant to the lives of Westerners. More about Tenzin Wangyal Rinpoche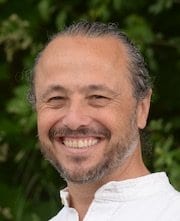 Alejandro Chaoul-Reich, Ph.D. (host) has studied in the Tibetan traditions since 1989, and for nearly 30 years in the Bön Tradition with Yongdzin Tenzin Namdak Rinpoche, His Holiness Lungtok Tenpai Nyima Rinpoche, and Tenzin Wangyal Rinpoche. He holds a Ph.D. in Tibetan religions from Rice University and is the director of the Mind Body Spirit Institute at the Jung Center of Houston. For the last 20 years he has been teaching and researching the benefits of Tibetan mind-body practices for people touched by cancer. Alejandro is a Contemplative Fellow at the Mind & Life Institute, and is the author of Chöd Practice in the Bön Tradition (Snow Lion, 2009), Tibetan Yoga for Health & Well-Being (Hay House, 2018), and Tibetan Yoga: Magical Movements of Body, Breath, and Mind (Wisdom Publications, 2021).