Nov 8, 2017
A conversation with Dr. Yangdron Kalzang, Dr. Kunga Wangdue, Dr. Phuntsog Wangmo, and Geshe Lobsang Tsering.
In today's modern lifestyle, many of us face high demands at work and home, and as a result we suffer from mind and body imbalances. These imbalances can lead to lack of sleep, chronic fatigue syndrome, an unclear mind, and a lack of concentration and focus. Nervousness, anxiety, panic attacks, insomnia, and heart palpitations may occur. Many people diagnosed with depression or panic attacks are being prescribed antidepressants to cope with their symptoms; used over the long term or in high doses, these medications may cause side-effects or harm the internal organs.
In conversation with Geshe Tenzin Wangyal Rinpoche, the four Tibetan doctors (menpa, in Tibetan) will introduce you to ancient Tibetan integrative, holistic, and alternative medical systems that can help you to find better ways to deal with mental health issues. They will explain basics of pathology, diagnosis, and treatment; and discuss the roles of yoga, breathing, and meditation—fundamental practices and therapies for all ages that can bring countless benefits for our well-being.
Regarded as a science, art, and philosophy, Tibetan medicine is an ancient form of integrative and holistic health care indigenous to the Tibetan people. It has been practiced and refined continuously for more than 2,500 years with the goal of alleviating the suffering of all sentient beings. Its core texts are believed to have come directly from the Medicine Buddha; they integrate deep insights into the human mind with a commonsense approach to illness, leading to treatments specifically tailored to each individual's temperament and physical condition.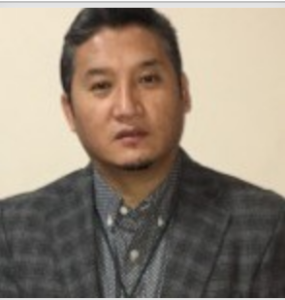 Menpa Kunga Wangdue was born in Tibet and began his Buddhist studies at age of 8. He studied Tibetan language and Buddhist philosophy at Drapung Monastery in Lhasa. Menpa Wangdue then began his extensive study of Tibetan medicine, and in 1996 graduated from Tibetan Medical and Astrology College, India. He had the privilege of completing a yearlong internship under Senior Menpa Kunga Gyurme. From 1998 to 2002, he served as a clinical practitioner in Nepal and Spain. Menpa Wangdue has been practicing Tibetan Medicine in New York, and he serves as the vice president of Traditional Tibetan Medical & Astro Association New York.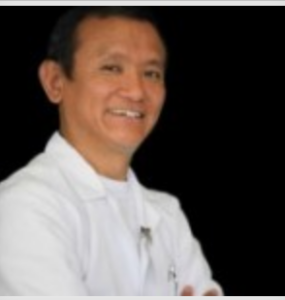 Geshe Lobsang Tsering is a Tibetan medicine practitioner and a candidate of traditional Chinese medicine at the University of East West Medicine in Sunnyvale, California. Geshe Lobsang studied Tibetan medicine at the International Academy for Tibetan Traditional Medicine and has been practicing at Kunde Institute's clinic in southern San Francisco. Having completed more than 20 years of Buddhist study, he received his geshe ngarampa degree at Gyudmed Tantric Monastic University in southern India. More recently, since 2011 he has been serving as a Buddhist chaplain at Santa Clara County Jail, where he teaches mindfulness. He is a teacher of Buddhism, meditation, and the art of compassion.
Related links:
Tibetan Living Communities
More about Lobsang Tsering
Video on Mindful Waiting—in English / in Chinese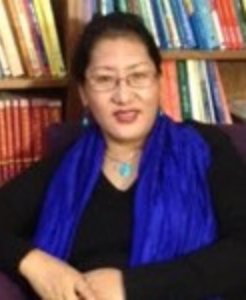 Menpa Phuntsog Wangmo is the academic director of the Shang Shung School of Tibetan Medicine in Conway, Mass. Menpa Phuntsog received her advanced degree in Tibetan medicine from Lhasa Tibetan Medicine College (Men-Tsee-Khang) and trained with two of Tibet's foremost doctors (Khenpos Troru Tsenam and Gyaltsen). Menpa Phuntsog had the exceptional opportunity to undergo extensive clinical training for four years under Khenpo Troru Tsenam. Since 1996, Menpa Phuntsog has dedicated many years to working as a doctor in eastern Tibet, where she collaborated and directed the implementation of the Association for International Solidarity in Asia, a nonprofit organization founded by Chögyal Namkhai Norbu that is dedicated to serving the Tibetan people in the sectors of education, health, training, disaster relief, and sustainable economic development. She has been practicing Tibetan medicine for more than 30 years and speaks and lectures regularly throughout the United States, Europe, and Russia.
Related links:
Shang Shung Institute's School of Tibetan Medicine
Shang Shung Institute of America
American Tibetan Medical Association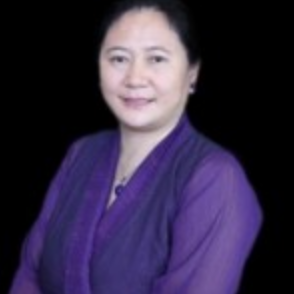 Menpa Yangdron Kalzang is a licensed acupuncturist and herbalist, as well as a doctor of Tibetan medicine. She has been practicing Tibetan medicine for more than 20 years. In 2005 she founded Kunde Institute in the San Francisco Bay Area, a center committed to preserving and continuing efficacious healing through Tibetan medicine, acupuncture, and traditional Chinese medicine in the context of the modern world. Menpa Yangdron was born in Lhasa, Tibet, and earned her Tibetan medicine doctor degree from the Tibetan Medical University in Lhasa. She has been teaching and receiving medical students from Stanford University School of Medicine for clerkships since 2008.
Menpa Yangdron has been involved in efforts to create a collaborative professional resource platform for Tibetan doctors in California and nationally. She co-organized a symposium series on Western and Tibetan medicine with Stanford University School of Medicine. The symposium aims to encourage conversation and referrals between medical doctors from different systems of medicine, and to establish ongoing opportunities for medical students to broaden their knowledge and understanding. She is fluent in Tibetan, English and Mandarin Chinese. She speaks and teaches regularly throughout the United States, Canada, and Europe.
Related link:
Kunde Institute