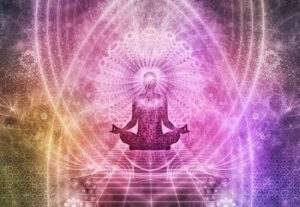 View recording (96 minutes)
In this second part of a series on Tibetan Medicine, Tenzin Wangyal Rinpoche hosts two invited Tibetan doctors (menpas) in a discussion of the general characteristics of the vital wind known as prana, chi, or (in Tibetan) lung; as well as the causes and conditions that bring about a lung imbalance. Dr. Kunga Wangdue and Dr. Phuntsog Wangmo explain five primary categories of lung and their locations, pathways, and functions; elaborate on the general and specific symptoms of lung imbalance; and explain various treatments through diet, medicine, external therapies, and other behavioral means. In English.
The five lung consist of the life-sustaining lung, ascending lung, pervading lung, fire-accompanying lung, and descending lung.
In this ongoing series, expert panelists share their knowledge of the ancient art, science, and philosophy of Tibetan Medicine in a way that helps you to effectively deal with personal health issues. Topics include basics of pathology, diagnosis, and treatment; and the roles of yoga, breathing, and meditation—fundamental practices and therapies for all ages that can bring countless benefits for well-being.
Tibetan medicine is an ancient form of integrative and holistic health care indigenous to the Tibetan people. It has been practiced and refined continuously for more than 2,500 years with the goal of alleviating the suffering of all sentient beings. Its core texts are believed to have come directly from the Medicine Buddha; they integrate deep insights into the human mind with a commonsense approach to illness, leading to treatments specifically tailored to each individual's temperament and physical condition.
Menpa Kunga Wangdue was born in Tibet and began his Buddhist studies at the age of 8. He studied Tibetan language and Buddhist philosophy at Drapung Monastery in Lhasa. Menpa Wangdue then began his extensive study of Tibetan medicine, and in 1996 graduated from Tibetan Medical and Astrology College, India. He had the privilege of completing a yearlong internship under Senior Menpa Kunga Gyurme. From 1998 to 2002, he served as a clinical practitioner in Nepal and Spain. Menpa Wangdue has been practicing Tibetan Medicine in New York, and he serves as the vice president of Traditional Tibetan Medical & Astro Association New York.
Menpa Phuntsog Wangmo is the academic director of the Shang Shung School of Tibetan Medicine in Conway, Mass. Menpa Phuntsog received her advanced degree in Tibetan medicine from Lhasa Tibetan Medicine College (Men-Tsee-Khang) and trained with two of Tibet's foremost doctors (Khenpos Troru Tsenam and Gyaltsen). Menpa Phuntsog had the exceptional opportunity to undergo extensive clinical training for four years under Khenpo Troru Tsenam. Since 1996, Menpa Phuntsog has dedicated many years to working as a doctor in eastern Tibet, where she collaborated and directed the implementation of the Association for International Solidarity in Asia, a nonprofit organization founded by Chögyal Namkhai Norbu that is dedicated to serving the Tibetan people in the sectors of education, health, training, disaster relief, and sustainable economic development. She has been practicing Tibetan medicine for more than 30 years and speaks and lectures regularly throughout the United States, Europe, and Russia.
Related links: