A conversation with Kia Scherr, Svati Chakravarty Bhatkal and Tenzin Wangyal
In the face of tragedy, loss, crime, or social injustice, how can we break the cycle of anger, conflict, or violence? Forgiveness has tremendous power to engender tolerance, hope, empathy and peace. Tenzin Wangyal Rinpoche and his guests explore the healing power of forgiveness and its potential impact on the mind and psyche. Kia Scherr shares how forgiveness played a crucial role in her rebuilding her life after losing family members to a terrorist attack in India. Film director Svati Chakravarty Bhatkal shares Kia's story, testimonies of other victims and perpetrators of violence, and their stories of forgiveness in her documentary Rubaru Roshni (Where the Light Comes In). Together they investigate how some people manage to emerge from their pain by discovering light within it.
About the Presenters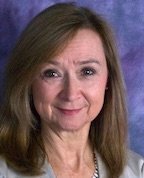 Kia Scherr is the president and cofounder of One Life Alliance. After her husband and 13-year-old daughter were killed in the Mumbai terrorist attack of 2008, Kia created A Pocketbook of Peace, a guidebook for bringing love-based behaviors into daily life. Kia spent 6 years in Mumbai working with business, education and law enforcement, and is featured in an Indian documentary film now on Netflix that presents three stories of forgiveness in response to violent killings of family members.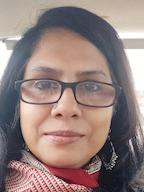 Svati Chakravarty Bhatkal is a writer, researcher and filmmaker. After developing a keen interest in social issues as an undergraduate student, she became a professional journalist, writing on civic issues, gender, politics and culture — telling stories that mattered. In 2012 Svati headed field research for and co-directed Satyamev Jayate, among the most credible and widely watched shows in television history. Her critically acclaimed feature-length documentary Rubaru Roshni (Where the Light Comes In), released worldwide on the Star Network in early 2019, has been viewed by more than 20 million people. The film is now available online on Hotstar and Netflix in more than 100 countries worldwide.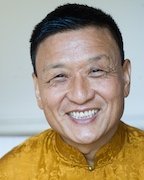 Tenzin Wangyal Rinpoche is a teacher, acclaimed author, and meditation master in the Tibetan Bön Buddhist tradition. As the founder and spiritual director of Ligmincha International, he has established numerous centers and institutes of learning in the United States, Mexico, South America, Europe and India. Fluent in English, Rinpoche regularly offers online teachings in the form of live webcasts, online workshops and YouTube videos. He is renowned for his depth of wisdom; his clear, engaging teaching style; and his dedication to making the ancient Tibetan teachings highly accessible and relevant to the lives of Westerners. Learn more