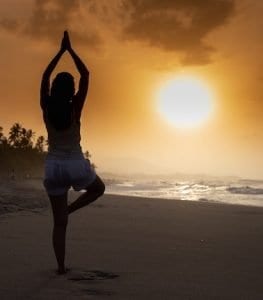 How do yoga and other mind-body practices awaken us on a physical level, as well as mentally and spiritually? In the fourth of a series of 2021 Science & Spirituality Dialogs, yoga teacher Cyndi Lee, researcher Jeff Dusek, and Tibetan meditation master Tenzin Wangyal Rinpoche join host Alejandro Chaoul-Reich in discussing the relaxation response and other physiological benefits of embodied meditation techniques. The dialog is part of a free yearlong online program related to body, speech, and mind. Learn more
View live on the Facebook page of Tenzin Wangyal Rinpoche to join the chat, or view here on this page. If the livestream doesn't appear at the scheduled time, try refreshing the page.
About the Presenters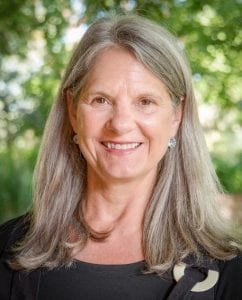 Cyndi Lee is the first female Western yoga teacher to integrate yoga asana and Tibetan Buddhism in her practice and teaching. In 1998 she founded the OM Yoga Center in New York City, a mecca for yogis worldwide. One of the most influential U.S. yoga teachers, Cyndi's teaching work is now focused on engaged yoga, meditation, and sustainability. Cyndi is the author of five books including the classic yoga text Yoga Body, Buddha Mind and the New York Times critically acclaimed May I Be Happy: A Memoir of Love, Yoga, and Changing My Mind. She is a regular contributor to numerous publications including Yoga Journal, Real Simple, and Lion's Roar. In 2018, she was ordained as a lay Buddhist chaplain by Roshi Joan Halifax at Upaya Zen Center. Cyndi's root guru is the Tibetan master Gelek Rimpoche. She has been teaching yoga for 40 years and meditation for 30 years.
More about Cyndi Lee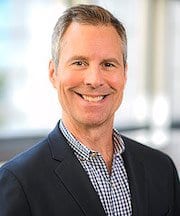 Jeffery A. Dusek, Ph.D., is the director of research at the University Hospitals Connor Integrative Health Network and an associate professor in the Department of Family Medicine and Community Health at Case Western Reserve University. Dr. Dusek has more than 20 years of experience leading innovative integrative health and medicine research at prominent U.S. research and health care institutions, including serving as director of research for the Mind/Body Medical Institute at the Beth Israel Deaconess Medical Center; the Penny George Institute of Health and Healing, Allina Health; and the BraveNet Practice-Based Research Network. His research has been published in eminent journals such as the Journal of the National Cancer Institute, Circulation and Proceedings of the National Academy of Sciences. His research has been featured in The New York Times, The Washington Post, The Boston Globe, USA Today, and National Public Radio, among other prominent news sources.
More about Jeffery Dusek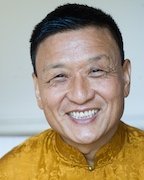 Geshe Tenzin Wangyal Rinpoche was born in India in 1961, following his parents' journey from Tibet to India in 1959. At age 11 he began formal studies as a monk at Menri Monastery near Dolanji, India, where he completed an 11-year course of traditional studies at the Bön Dialectic School. He was awarded his geshe degree in 1986. He now lives as a householder, and has been living and teaching in the West for more than 30 years. An accomplished scholar in all aspects of sutra, tantra and dzogchen, Rinpoche is an acclaimed author and a respected teacher of students worldwide. As the founder and spiritual director of Ligmincha International, he has established numerous centers and institutes of learning in the United States, Mexico, South America, Europe and India. Fluent in English, Rinpoche regularly offers online teachings in the form of live webcasts, online workshops and YouTube videos. He is renowned for his depth of wisdom; his clear, engaging teaching style; and his dedication to making the ancient Tibetan teachings highly accessible and relevant to the lives of Westerners.
More about Tenzin Wangyal Rinpoche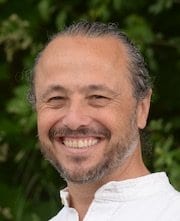 Alejandro Chaoul-Reich, Ph.D. (host) has studied in the Tibetan traditions since 1989, and for nearly 30 years in the Bön Tradition with Yongdzin Tenzin Namdak Rinpoche, His Holiness Lungtok Tenpai Nyima Rinpoche, and Tenzin Wangyal Rinpoche. He holds a Ph.D. in Tibetan religions from Rice University and is the director of the Mind Body Spirit Institute at the Jung Center of Houston. For the last 20 years he has been teaching and researching the benefits of Tibetan mind-body practices for people touched by cancer. Alejandro is a Contemplative Fellow at the Mind & Life Institute, and is the author of Chöd Practice in the Bön Tradition (Snow Lion, 2009) and Tibetan Yoga for Health & Well-Being (Hay House, 2018).